Your smile has a big impact on how you look and feel. Dr. Michelle Lamers continually helps patients transform their image and their lives by transforming their smile. The gallery below shows you actual smile transformations done by Dr. Lamers. Please contact us if you have questions about any of the procedures you see below, or if you are interested in learning more about how we can help create a great smile for you.
Composite Fillings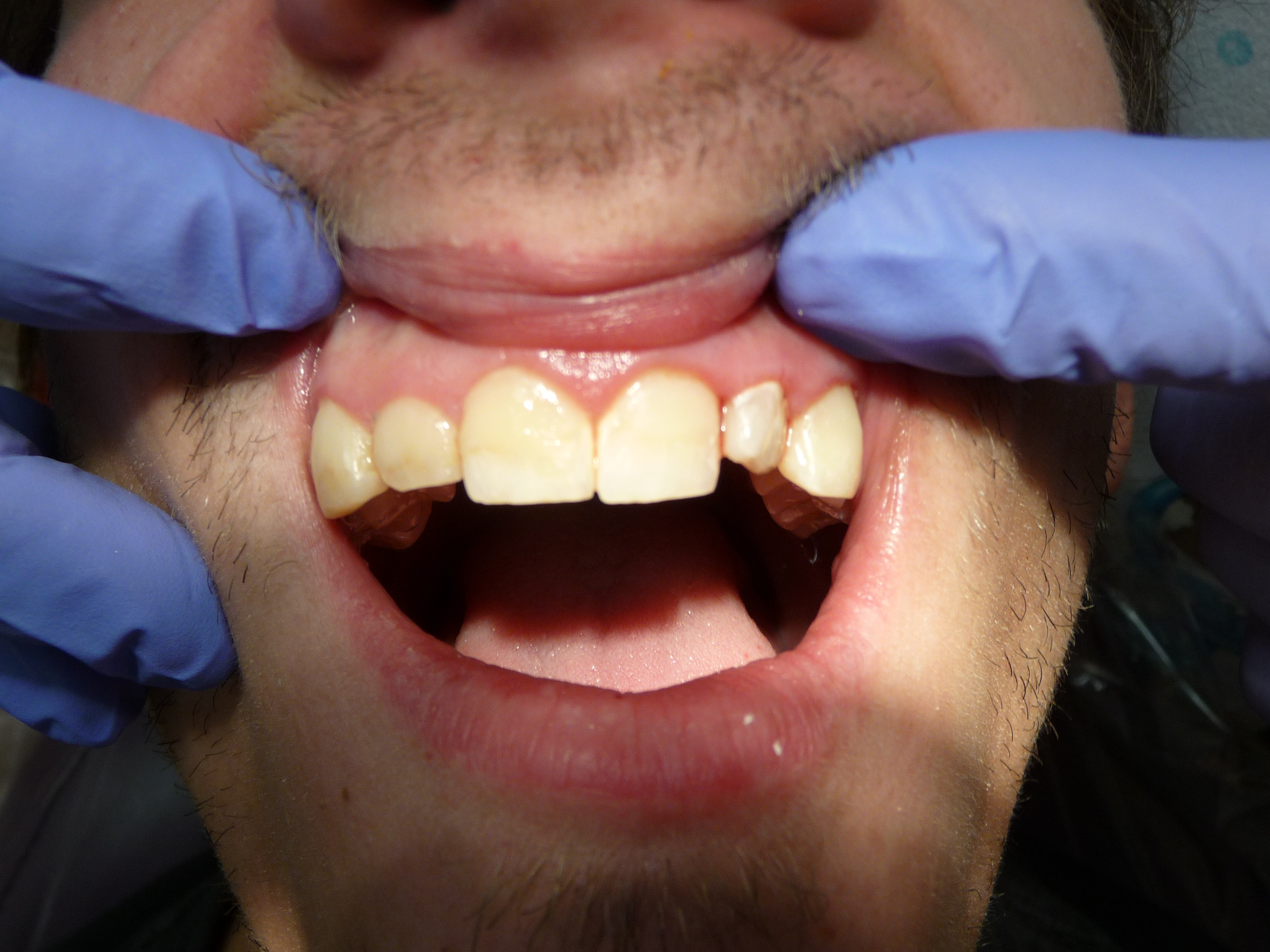 Before After
Here is a nice, young gentleman that presented with large cavities. Luckily, he came just in time and I was able to fill the cavities to restore his smile.
Bonding To Close Gap Between Teeth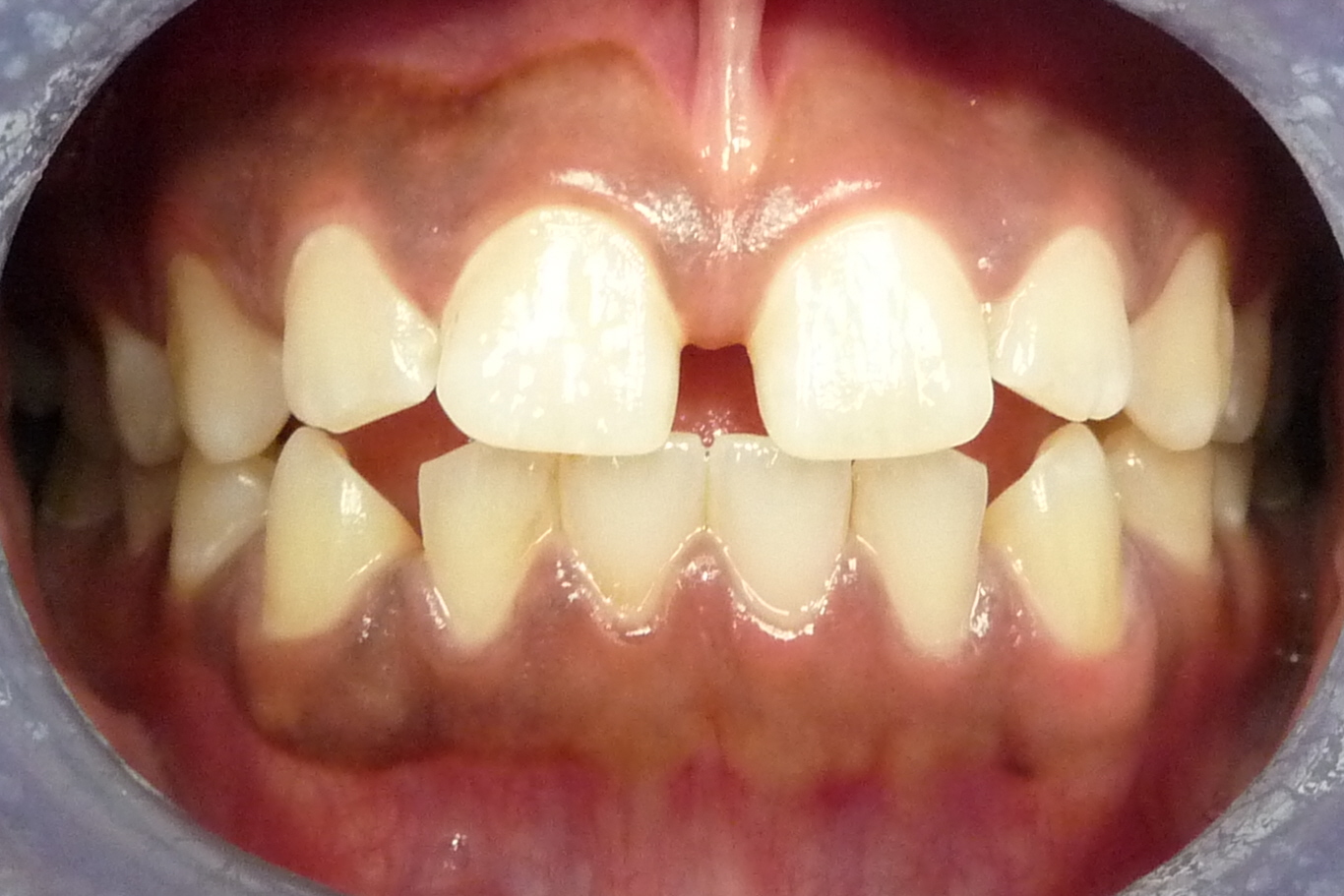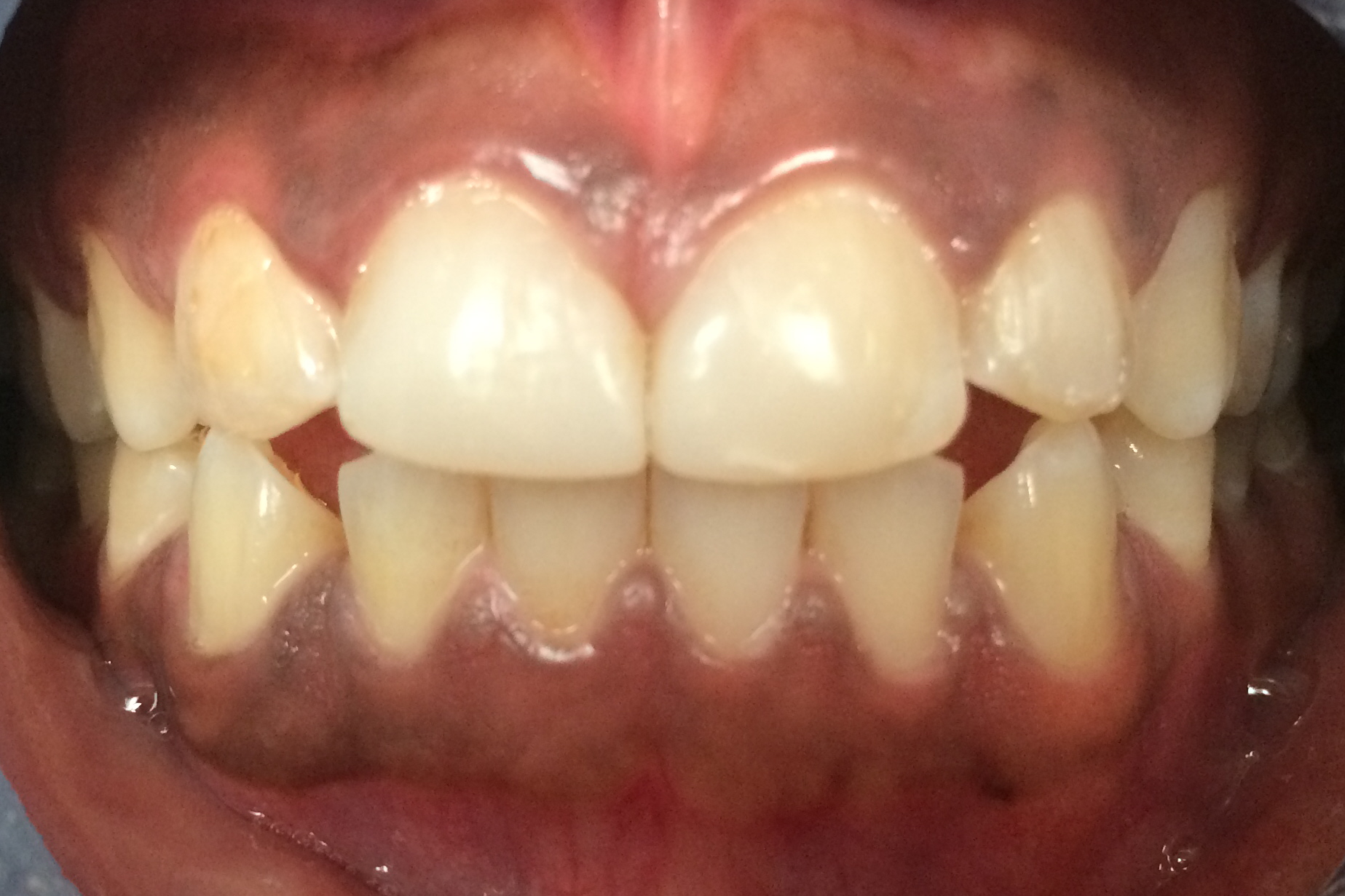 Before After
This young man wanted to improve his smile, but costly orthodontia (braces) was not an option. Instead he chose in-office composite bonding and was thrilled with the result Dr. Lamers gave him.
Porcelain Veneers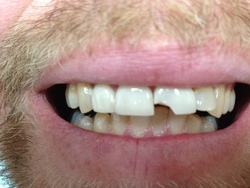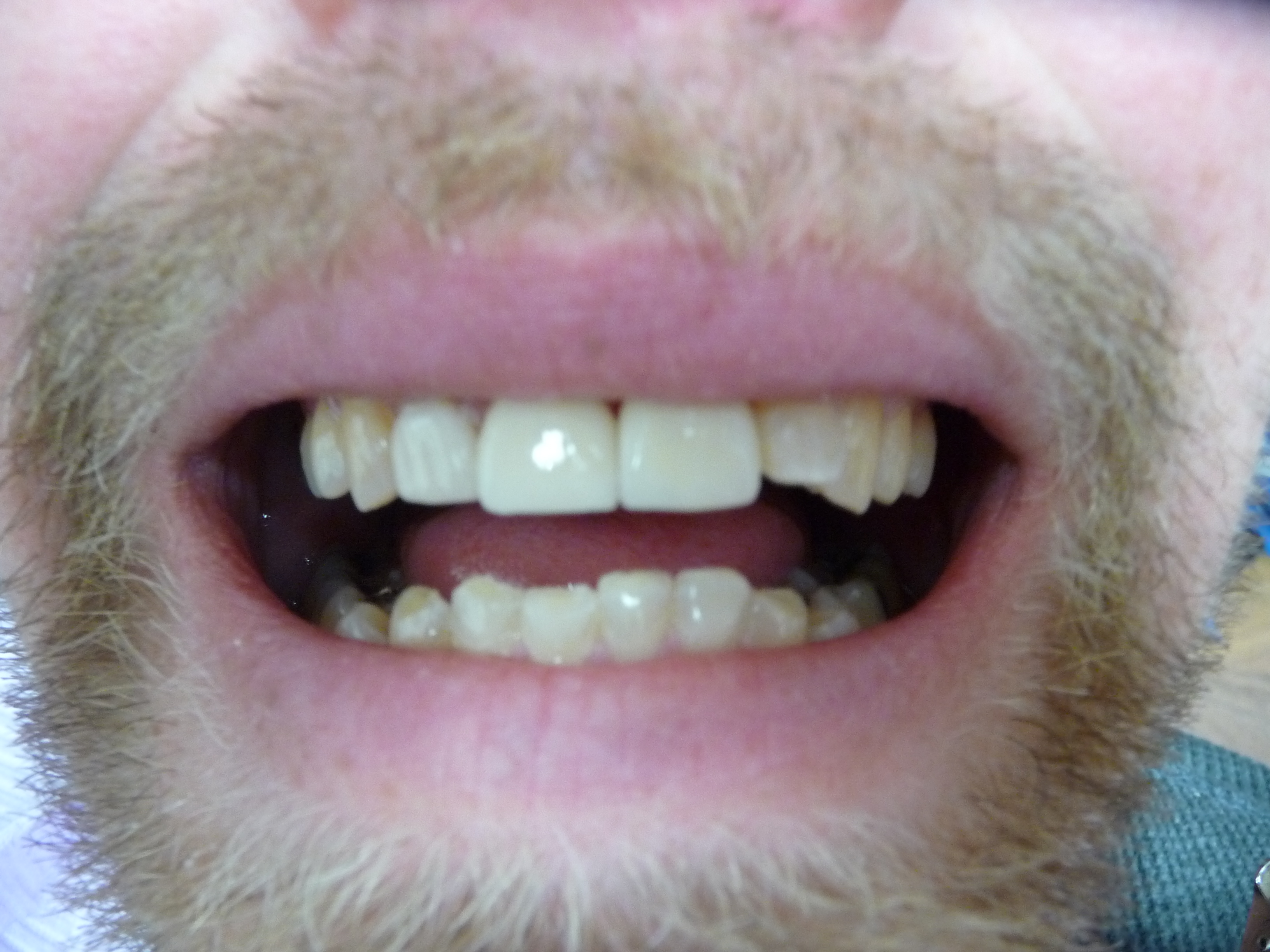 Before After
This gentleman came to us after he broke the corner of his front tooth. We were able to repair the beauty and strength of his tooth with a porcelain veneer.
Porcelain Crowns - (replacing a previous crown)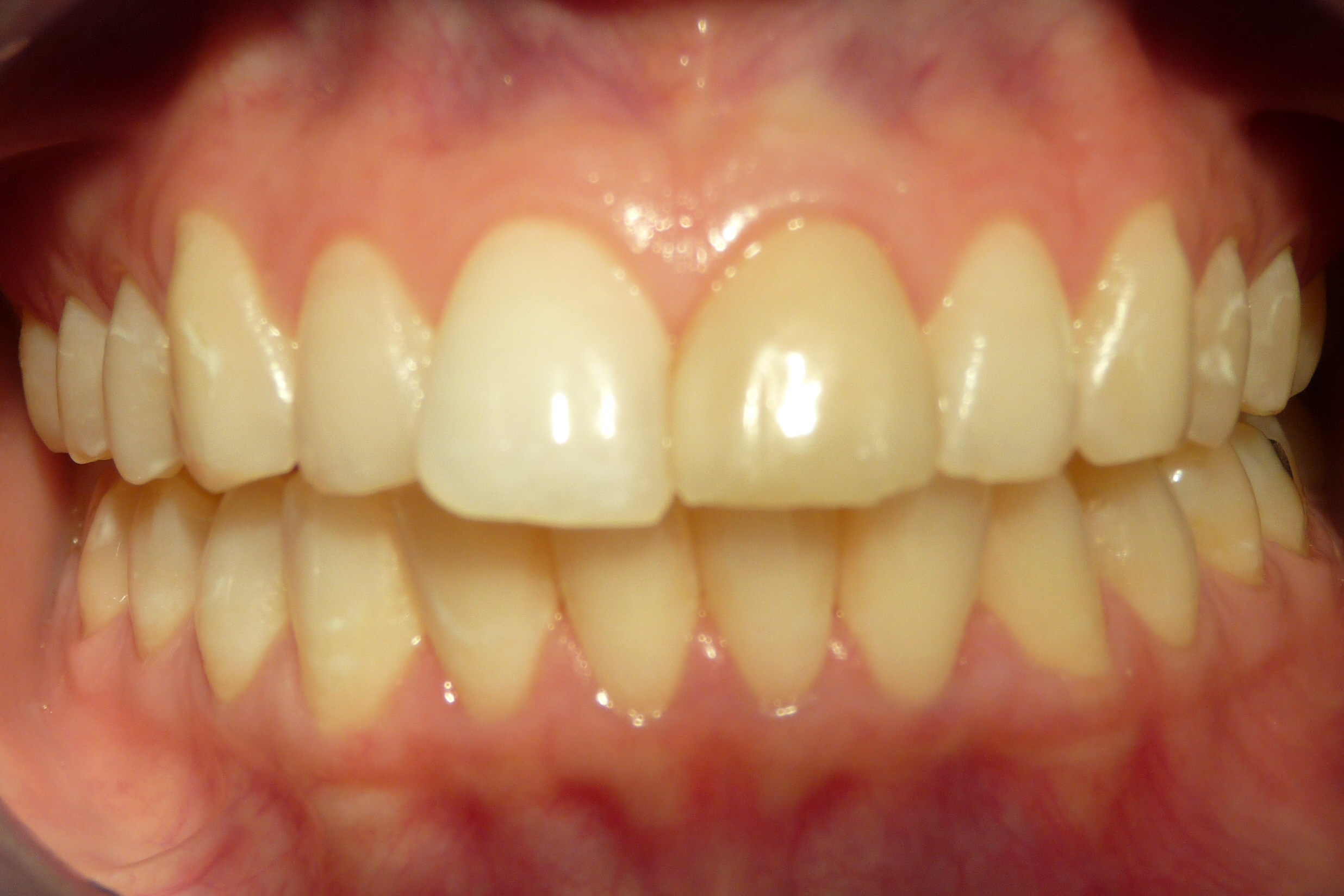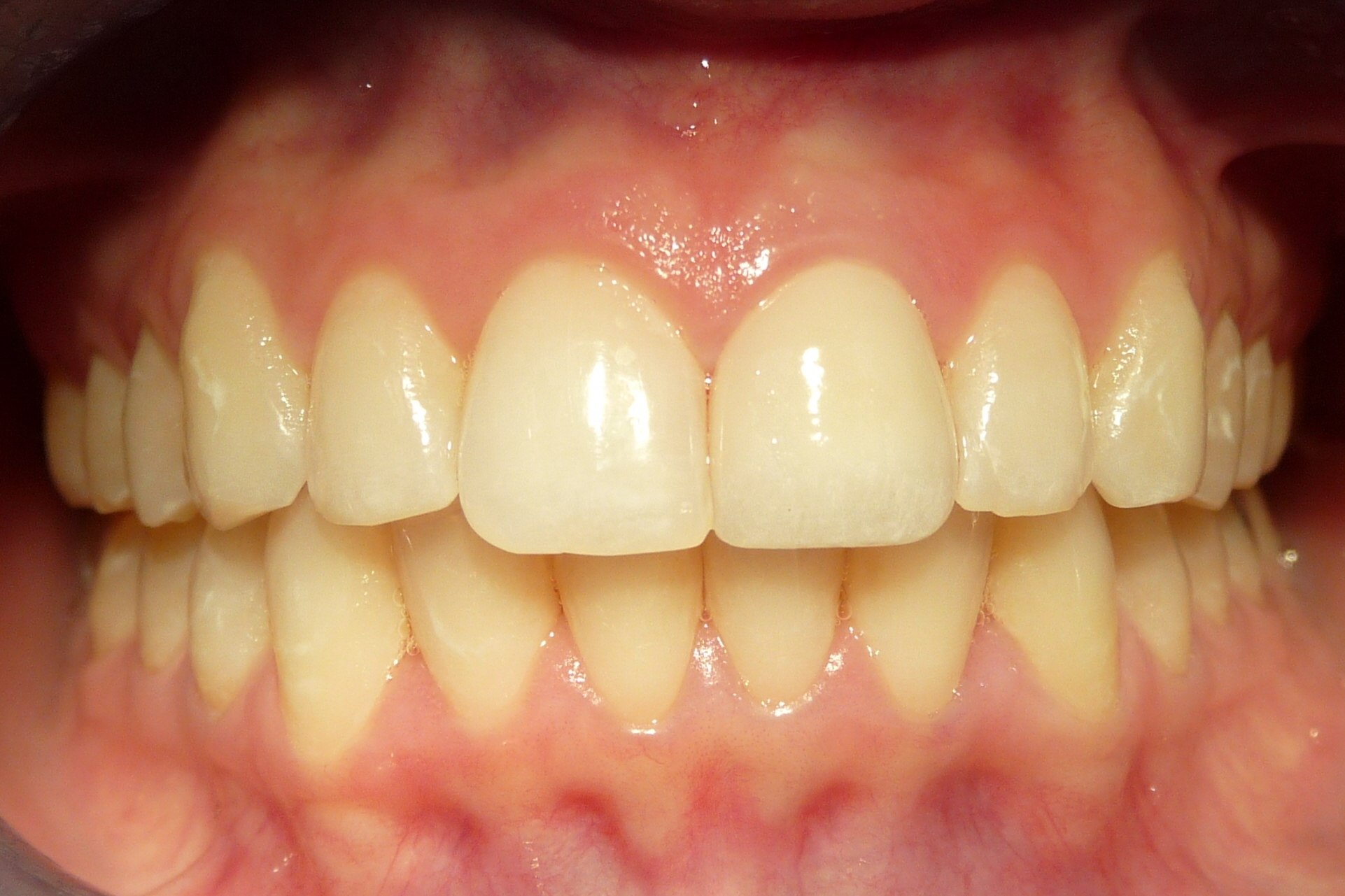 Before After
This patient came to us with a crown done by her previous dentist that she was very unhappy with because it did not match. I made her a new crown that looks natural in shape and color.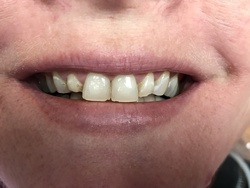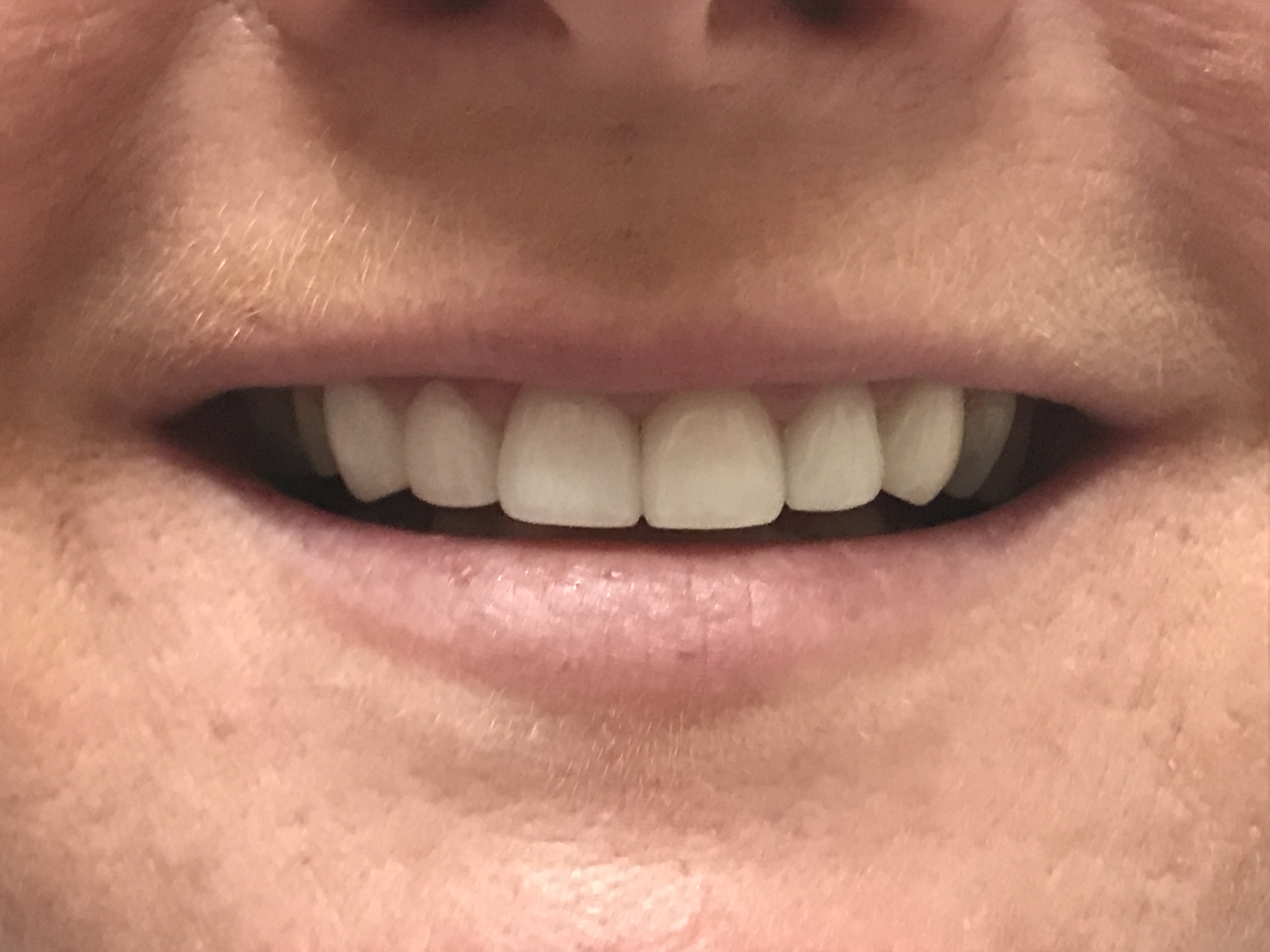 Before After
This is a case where a young lady was unhappy with the appearance of her front teeth, and so we placed crowns all the front 6 teeth. She is now very happy to smile often.
Crowns on 2 Upper Front Teeth & Whitening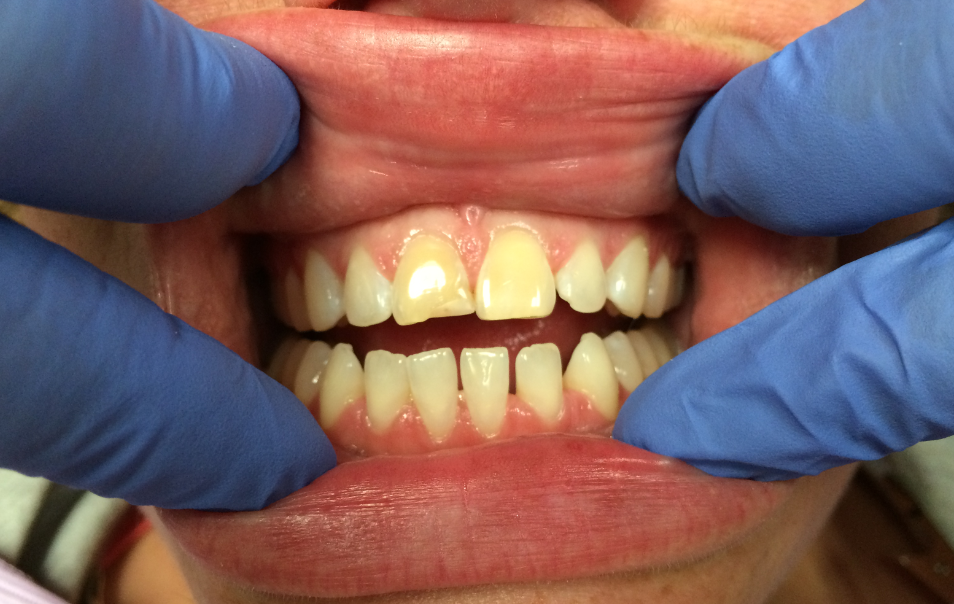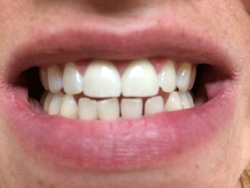 Before After
Teeth Whitening (single & multiple teeth)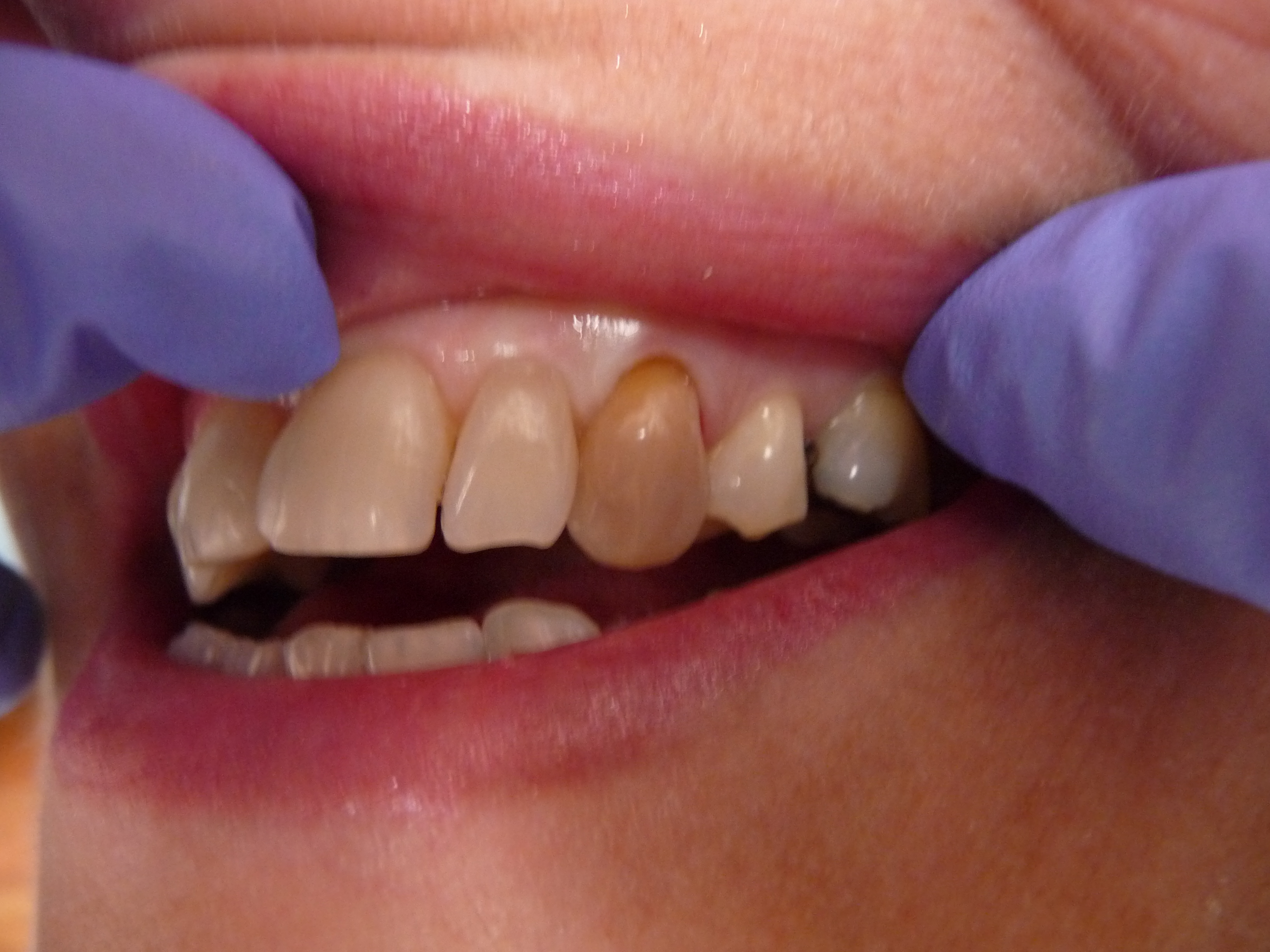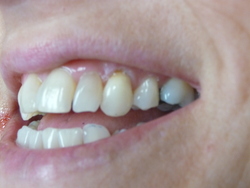 Before After
This patient came to us with a discolored upper canine. In addition to doing whitening on the rest of her mouth, we also lightened this tooth in order to match the rest of her beautiful smile.
Replacing missing teeth - Dental Implants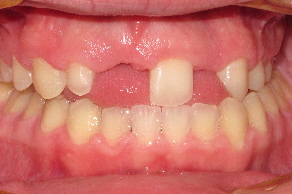 Before After
This young man was genetically missing permanent teeth. After having dental implants and crowns, he now has a full dentition.
DENTAL IMPLANTS to replace missing teeth
BEFORE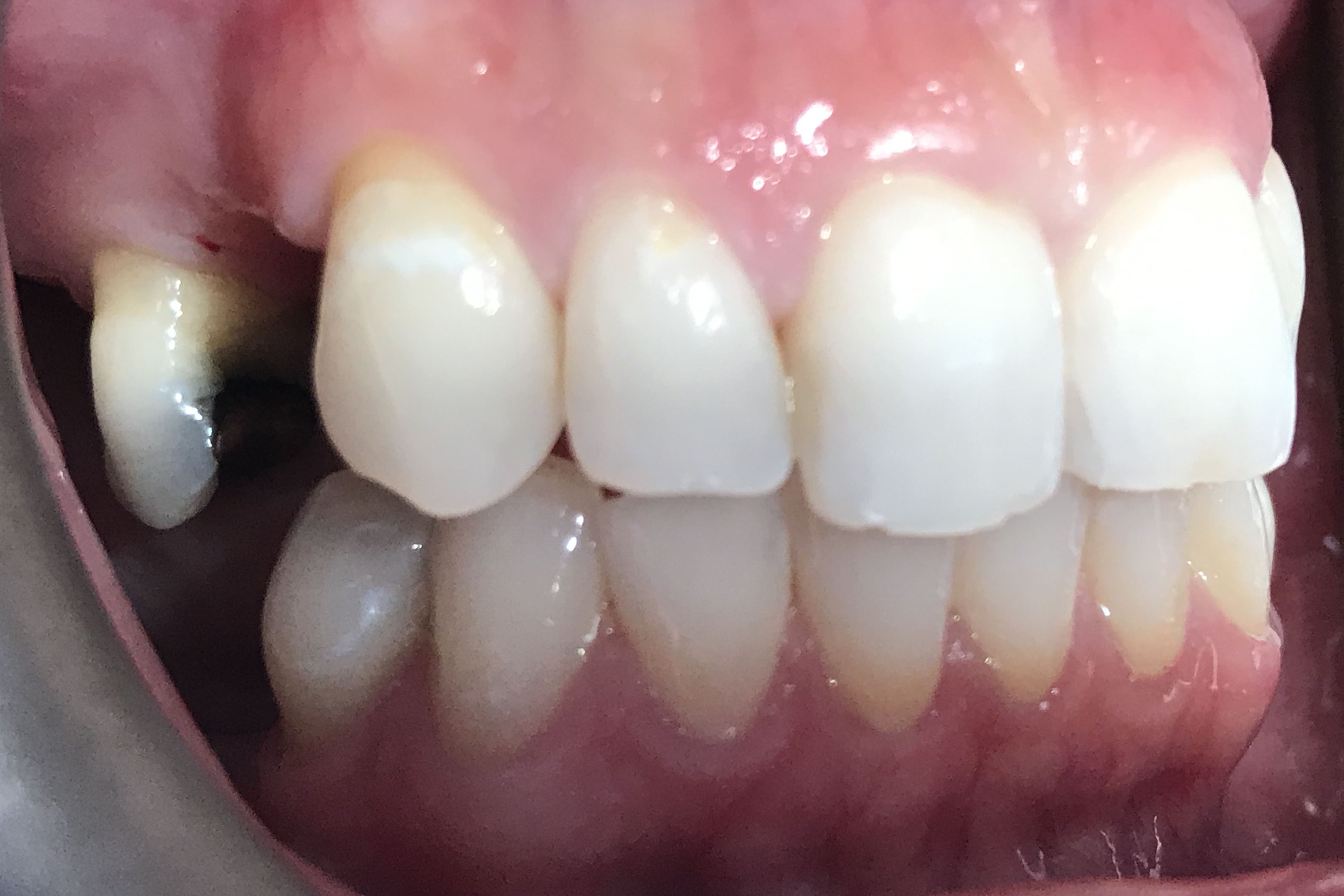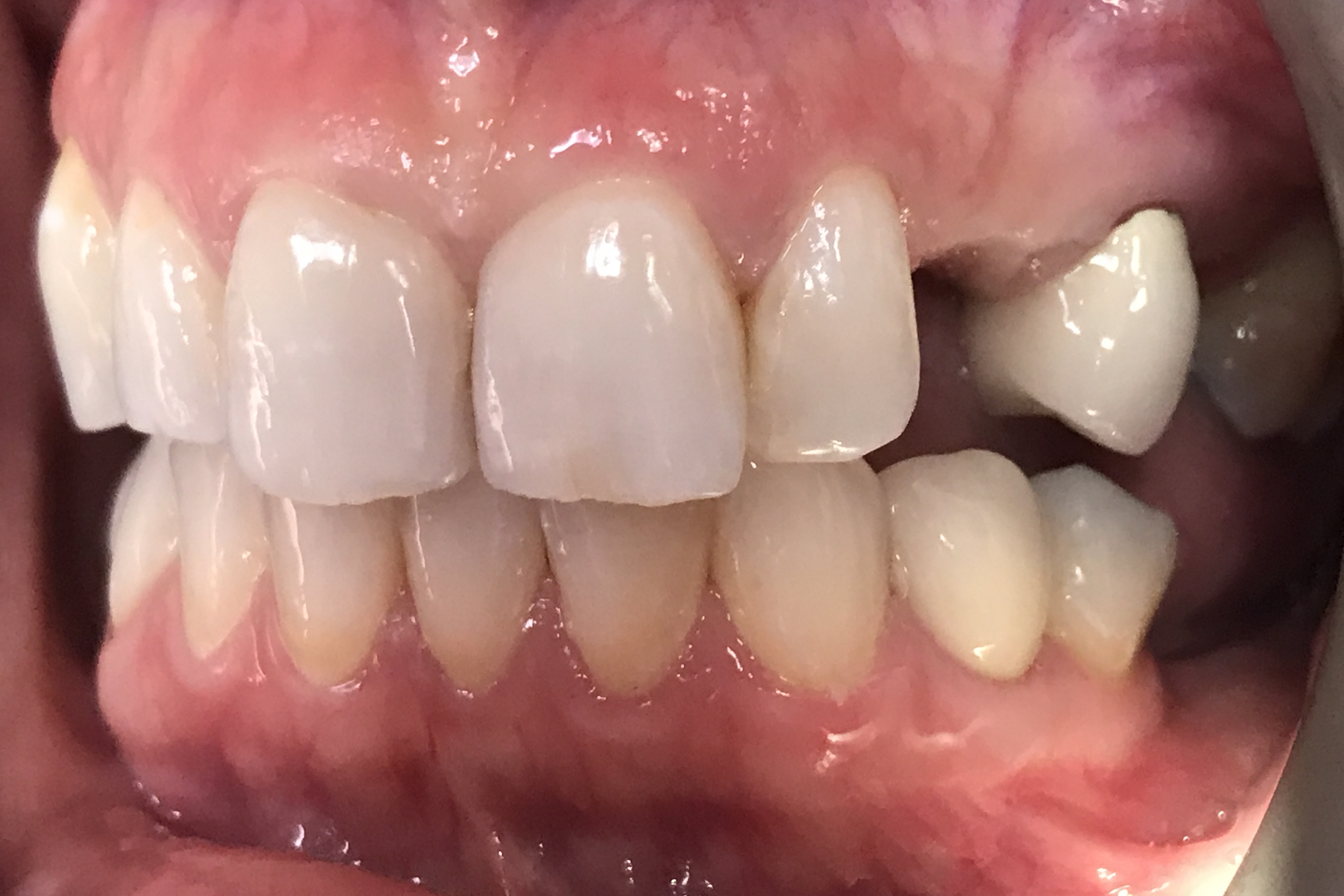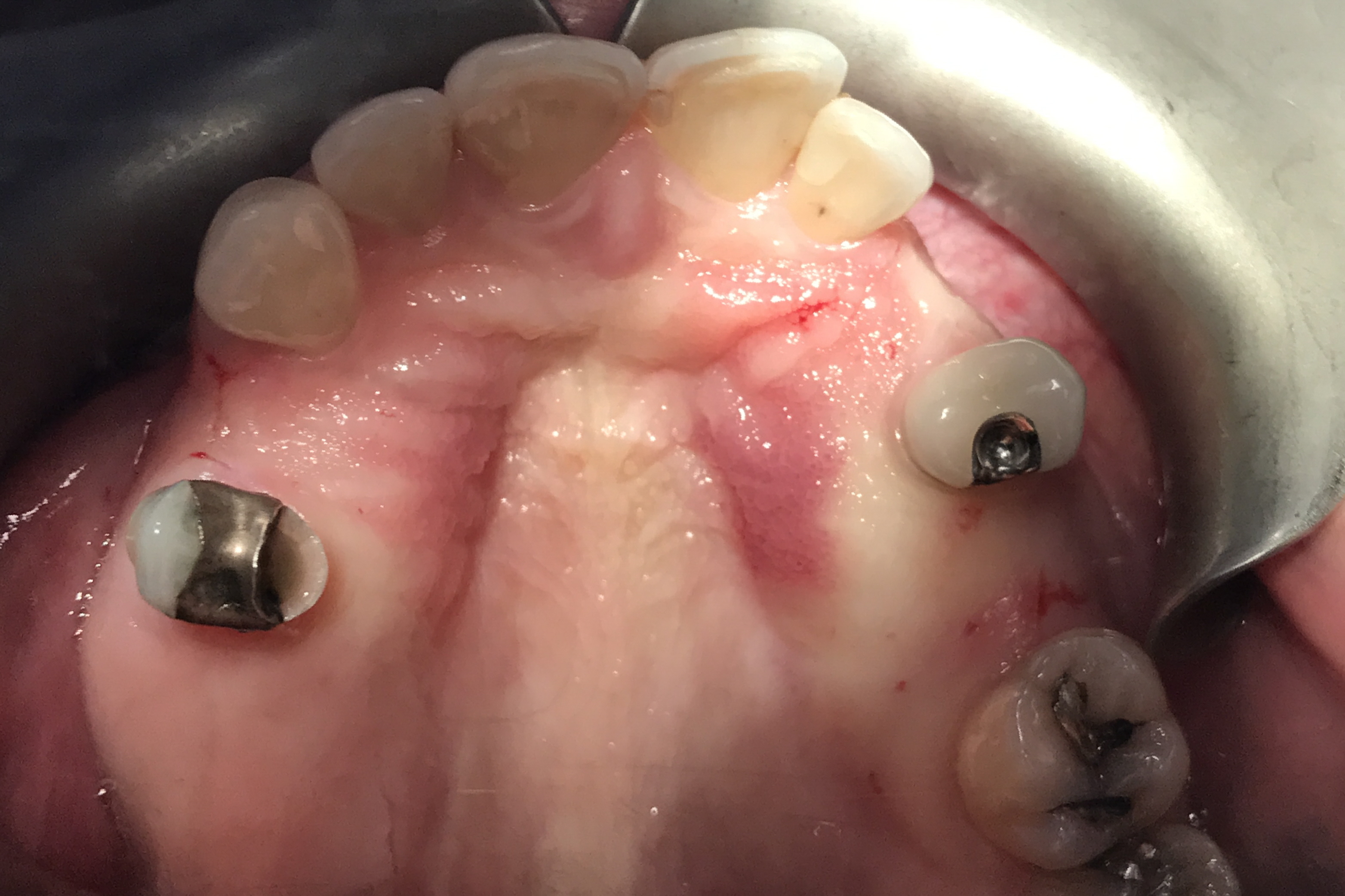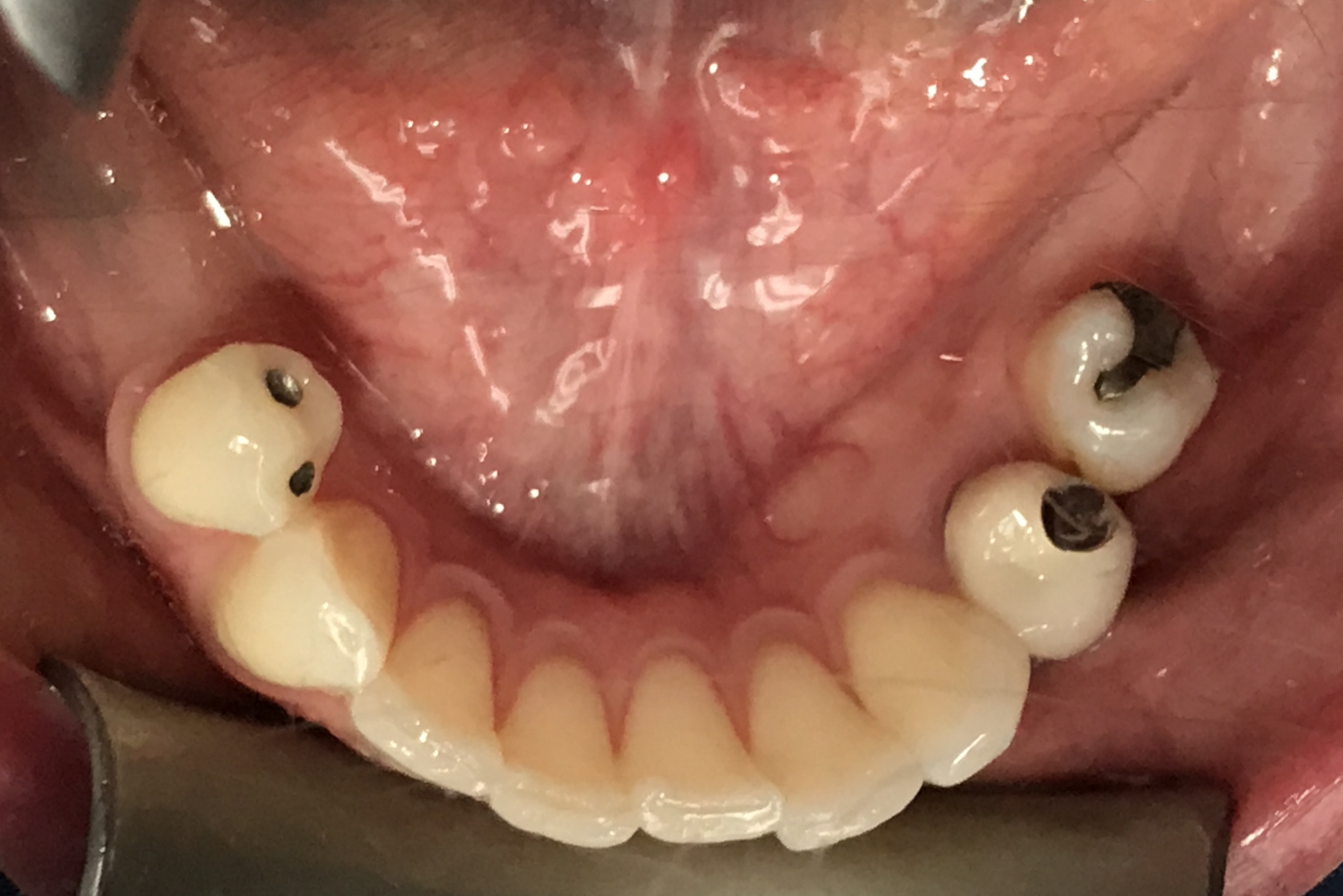 AFTER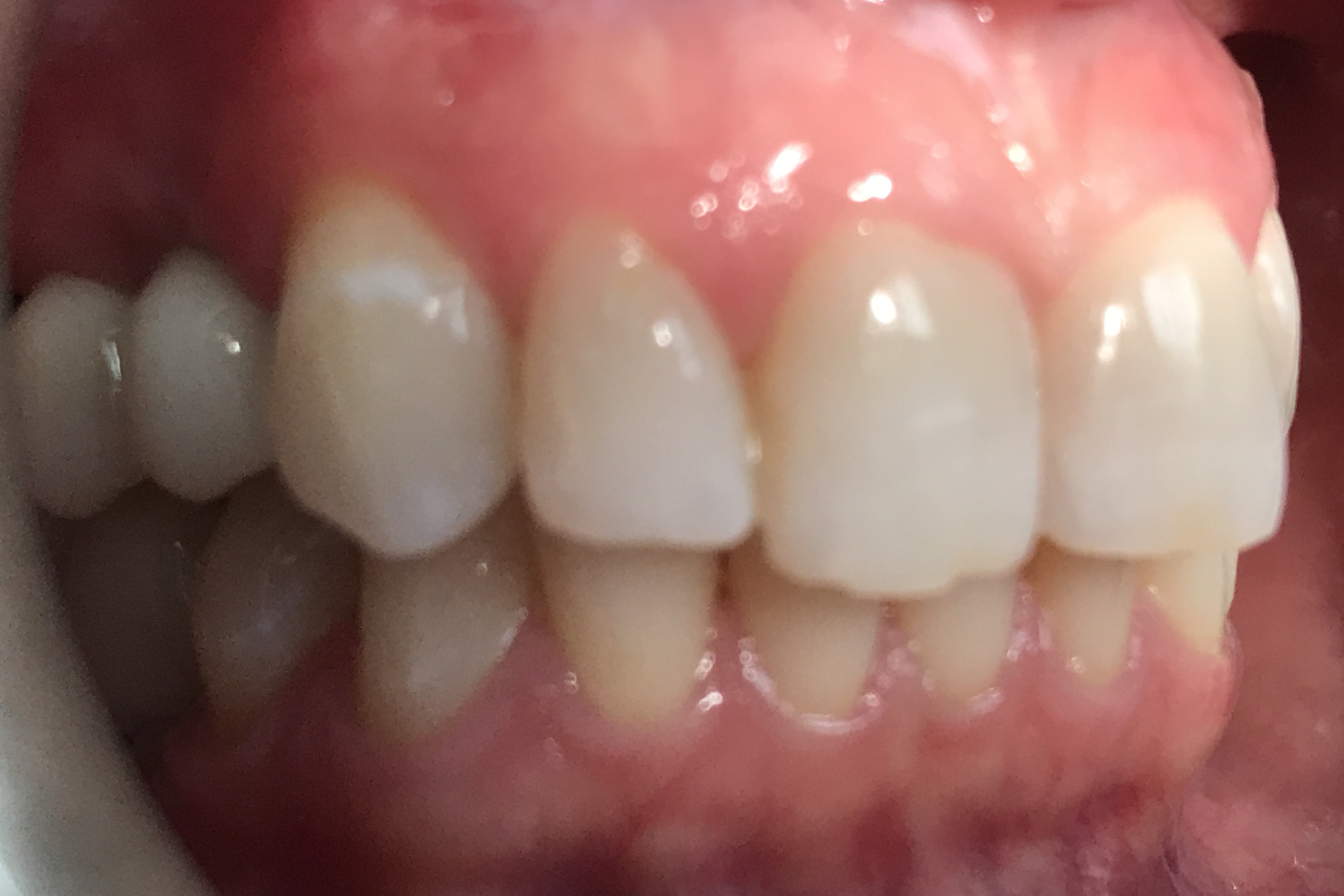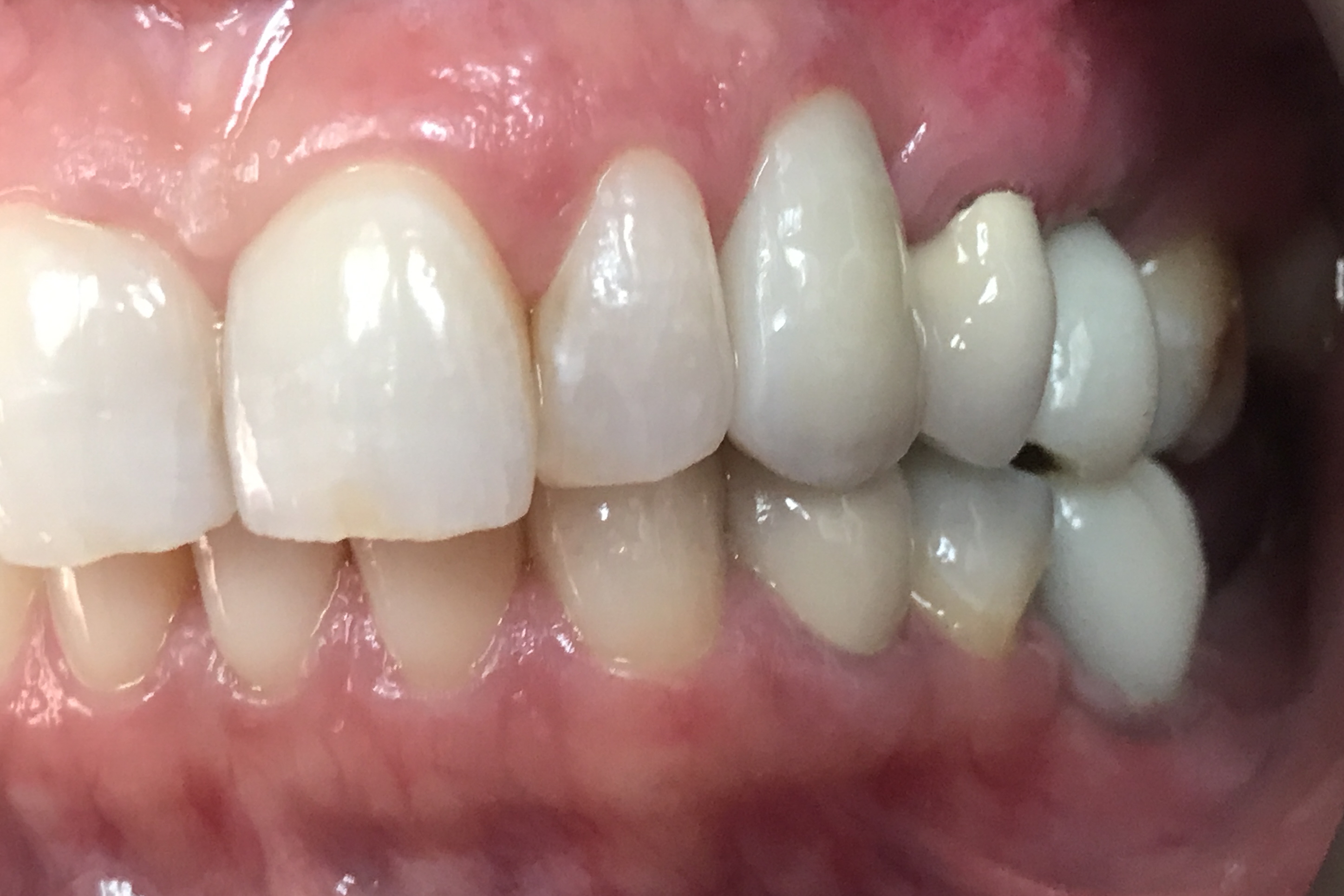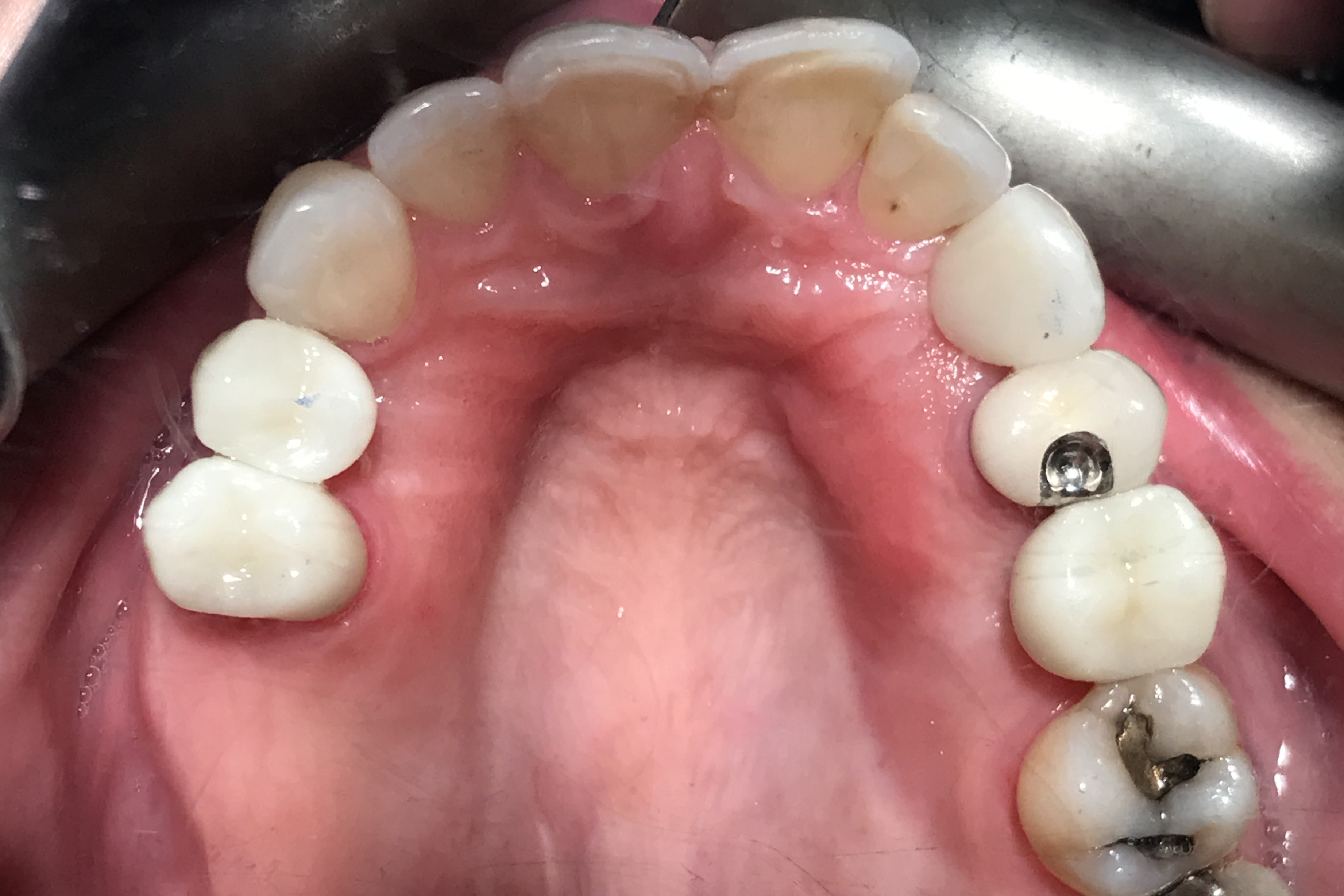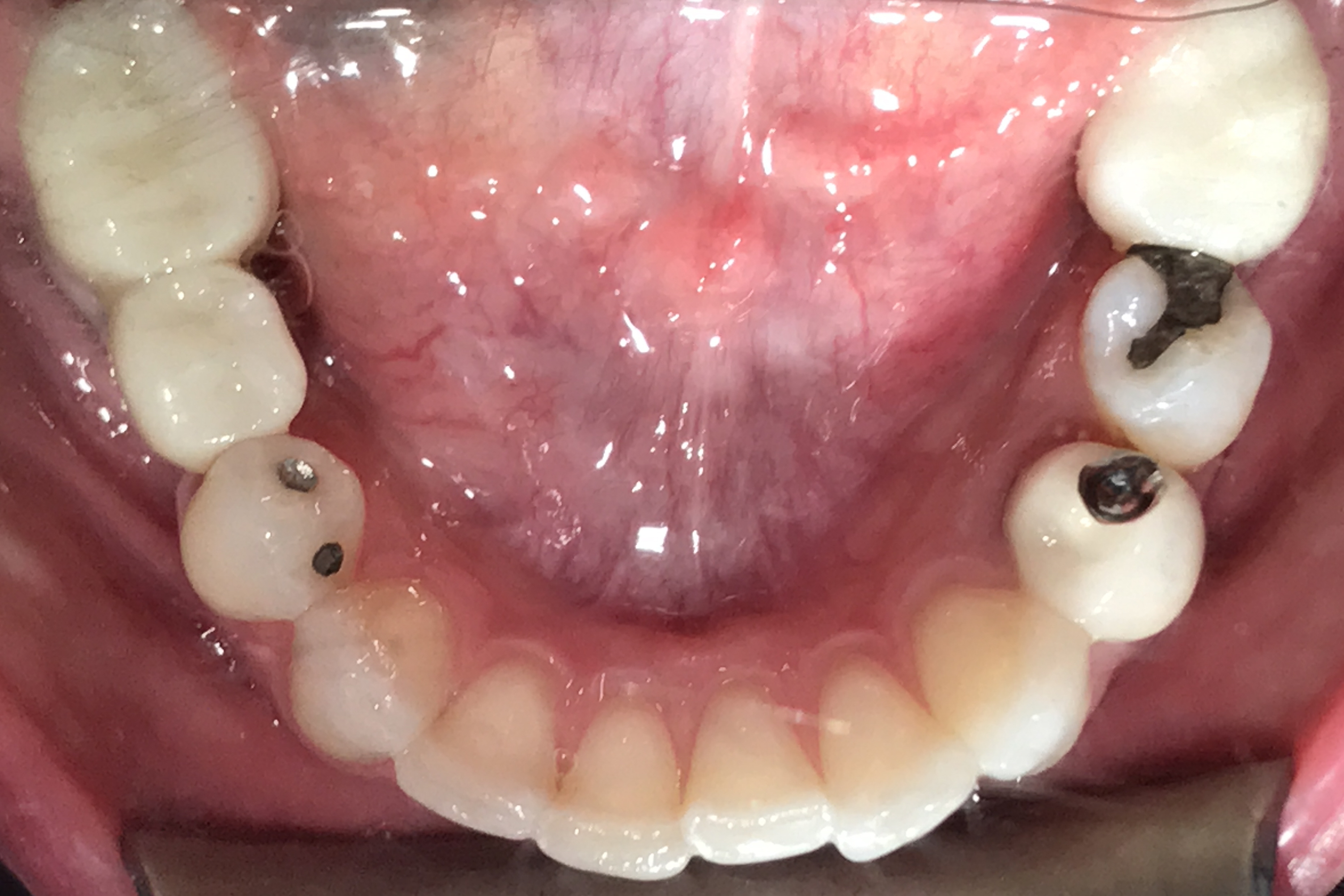 This young lady wanted her smile to match her wonderful personality. We gave her 6 dental implants in 1 procedure to replace missing canine, premolars, and molars (she requires a Sinus Lift surgery before the last molar can be replaced). She now smiles with confidence, has an easier time chewing food, and is very happy with Dr. Lamers & staff for giving her smile back.
Cosmetic Make-Over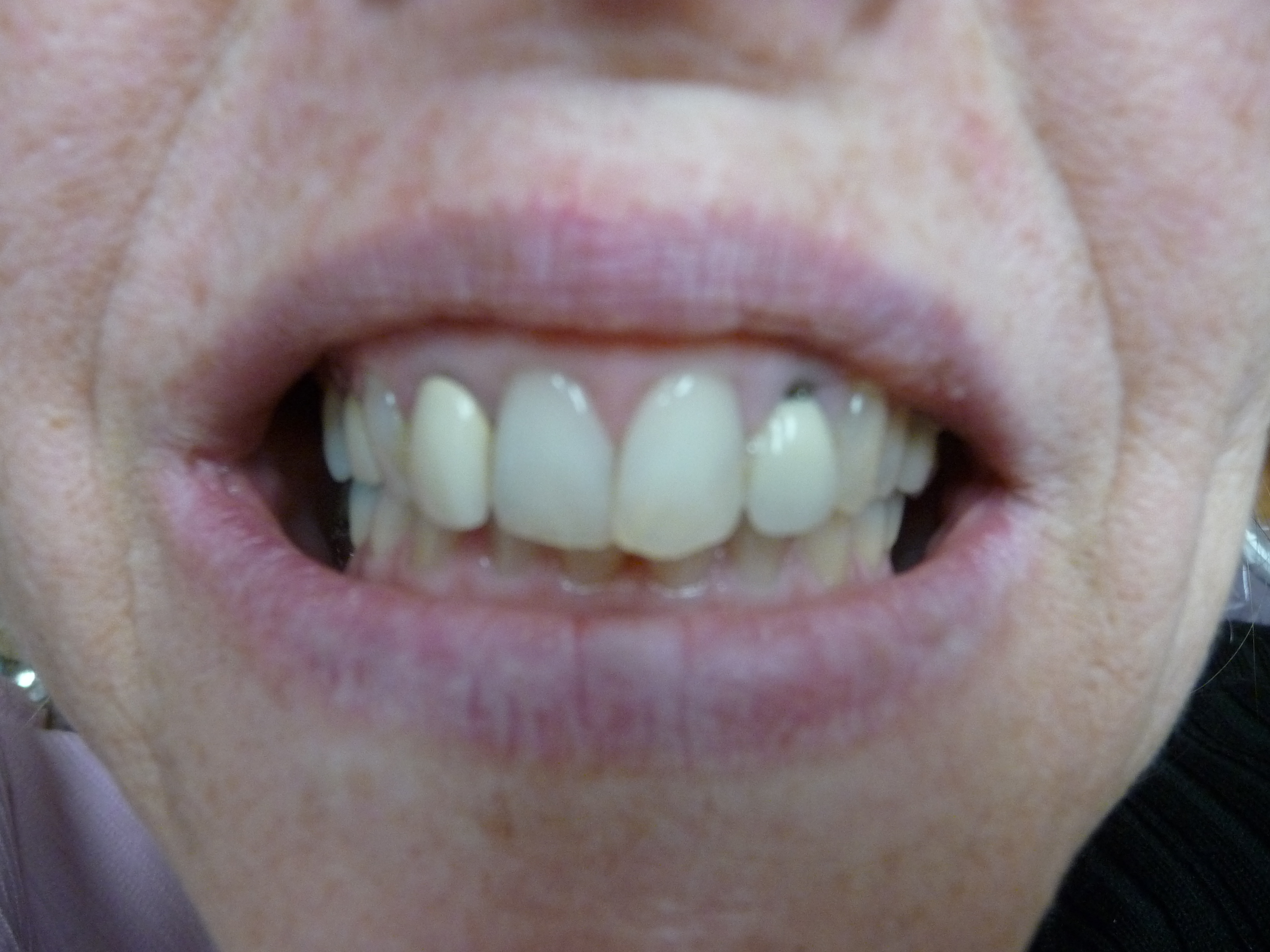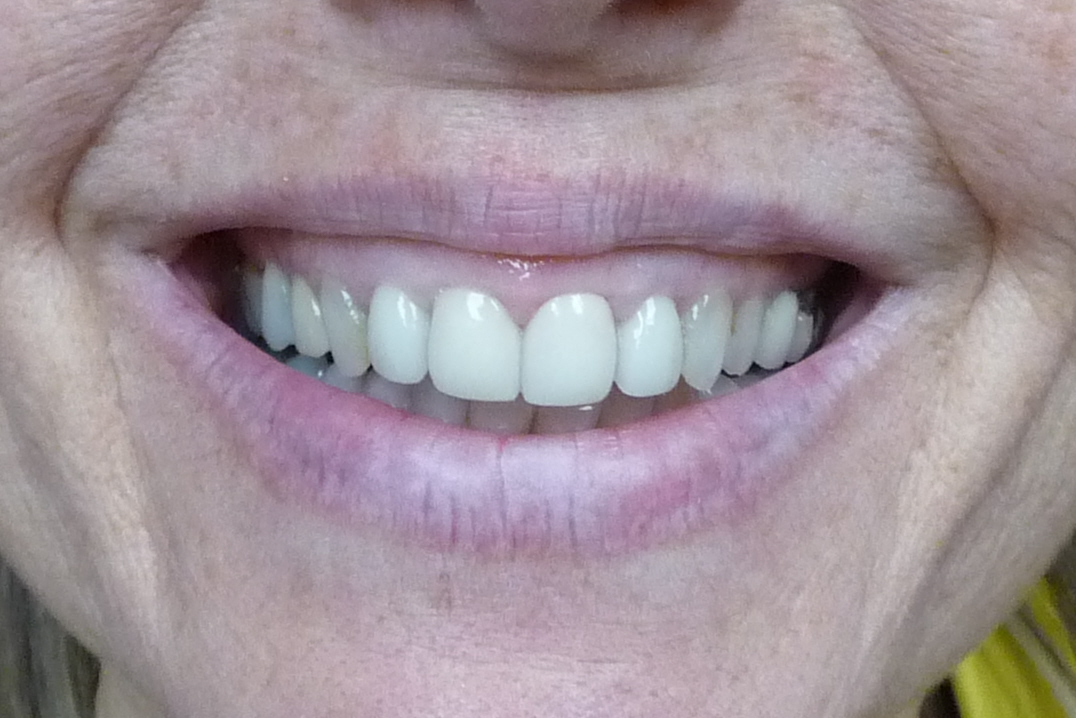 Before After
This lady was unhappy with her old crowns and discolored teeth. We replaced crowns on her front teeth to make her smile even more beautiful and youthful.
Smile Make-Over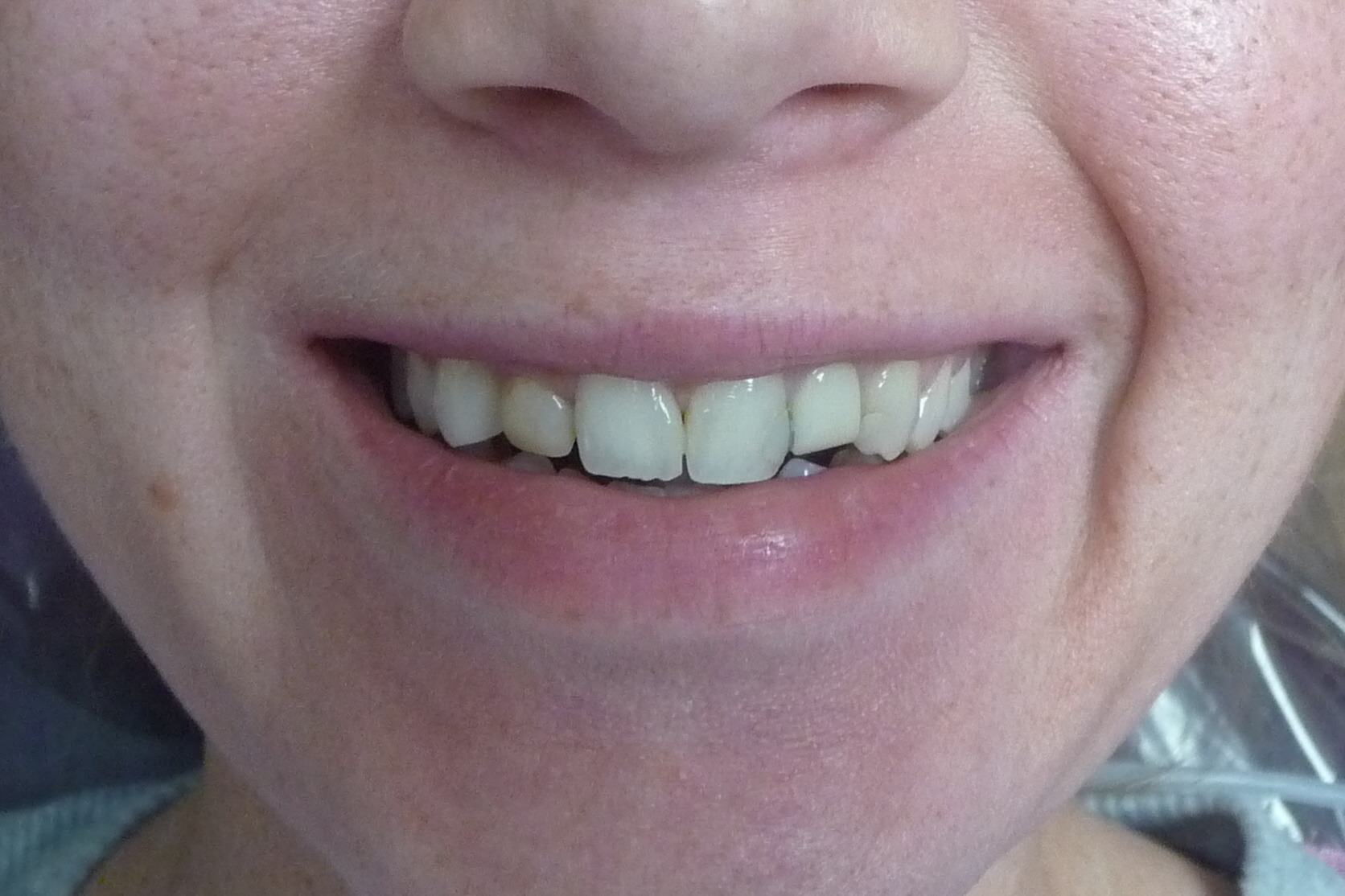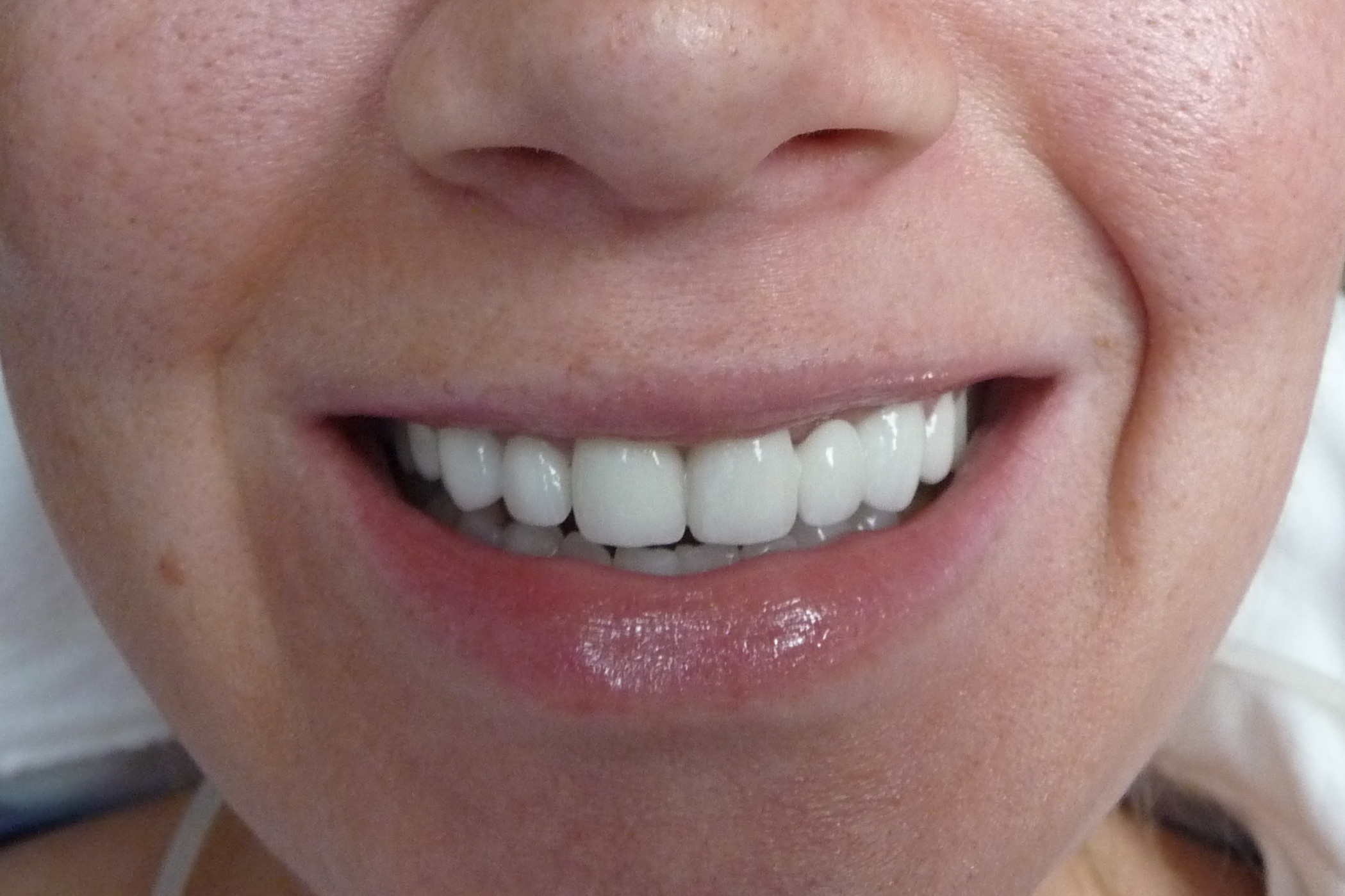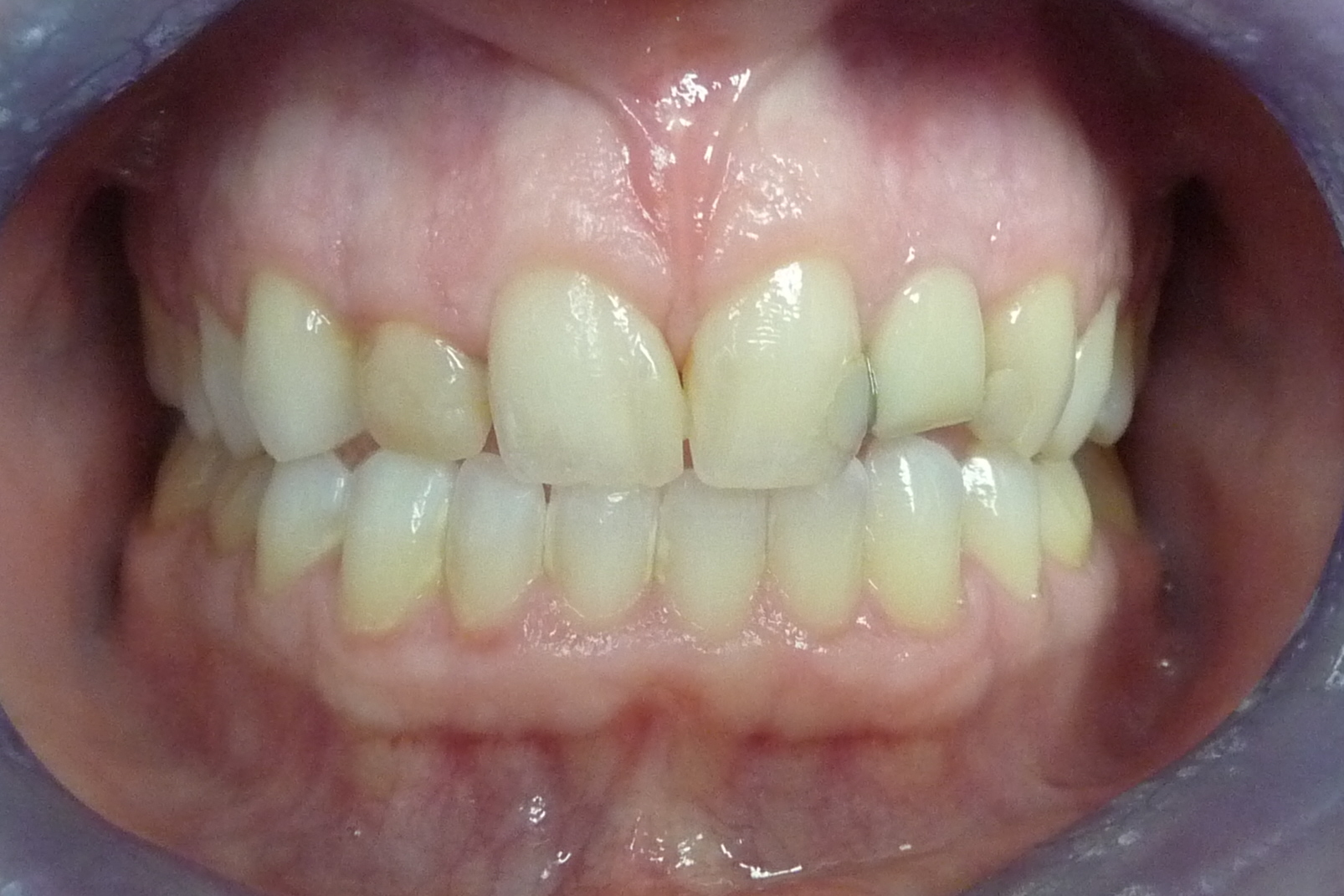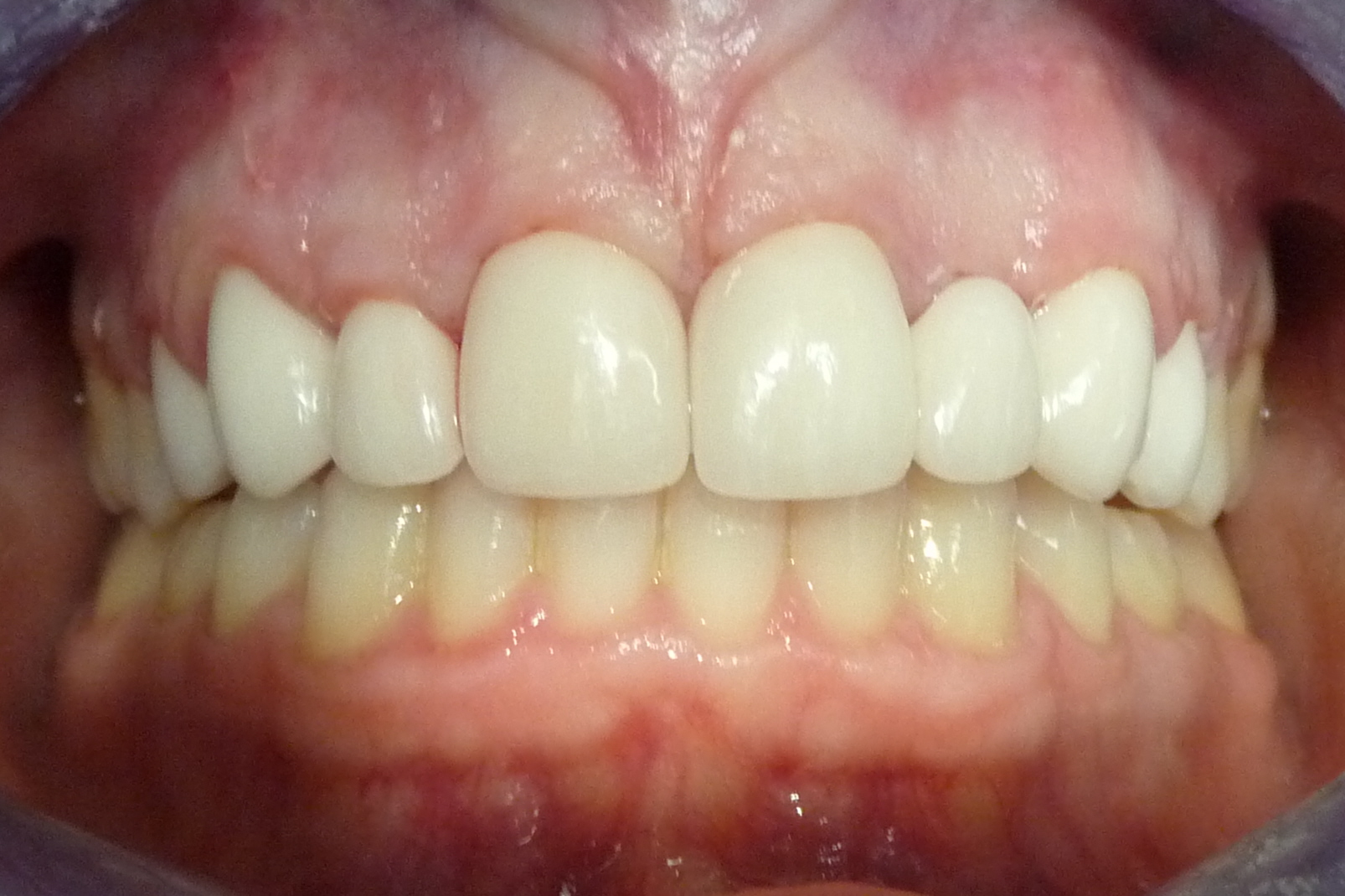 Before After
This young lady was unhappy with her poor crown and bridge work, and failing bonding. She was very pleased with her smile after replacing crowns and bridges with work that looks as beautiful as she is!
Smile Makeover (due to heavy wear)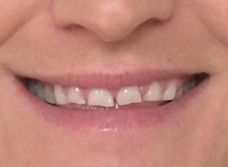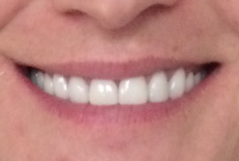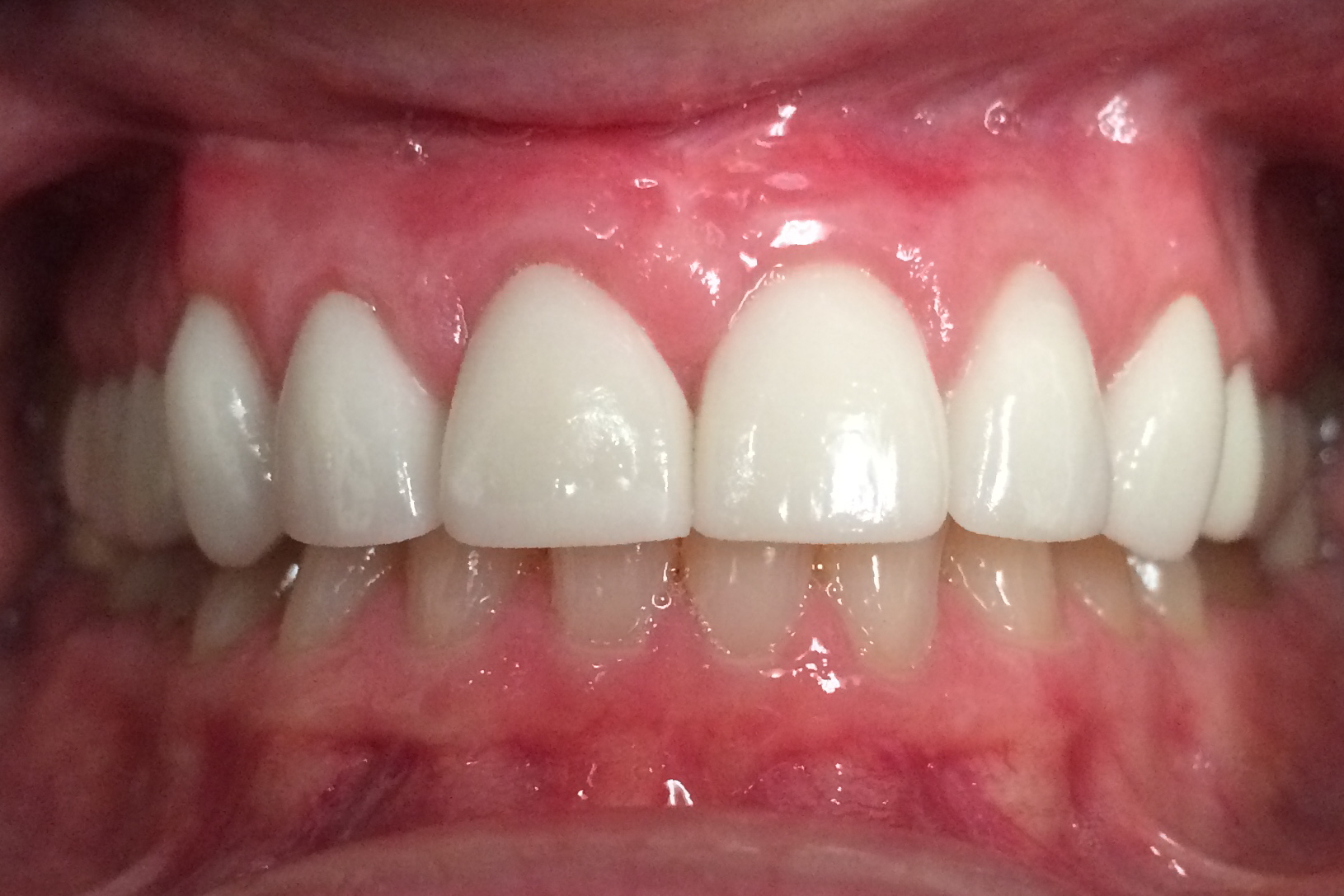 Before After
This lady was unhappy by how short her teeth had become from the unconscious "grinding" habit called Bruxism. Crowns were placed on most of her upper teeth to restore them to the natural length, and give her the confidence to smile again. (credit also to Dr. Randall Moles-orthodontist and Dr. Robert Becker-periodontist)
* Please note: Consent has been granted by all patients featured on this website. Procedure photos are property of Michelle Lamers, DDS and are not to be copied or distributed.