The All On Four and Teeth In An Hour trademarks, owned by Nobel Biocare, incorporate various treatment protocols that include the use of a proprietary implant placement and planning guide that is used by trained Nobel Biocare implant specialists to configure implant locations, depths and angulations that provide rock solid stability and anchoring.
The All-On-4 Technology
This advanced procedure no longer requires extensive surgeries like sinus lifts, bone augmentaion, or even bone grafts in order to achieve results. Since the back implants are longer and angled they avoid the sinus cavity on the upper jaw and the nerve canal on the lower jaw.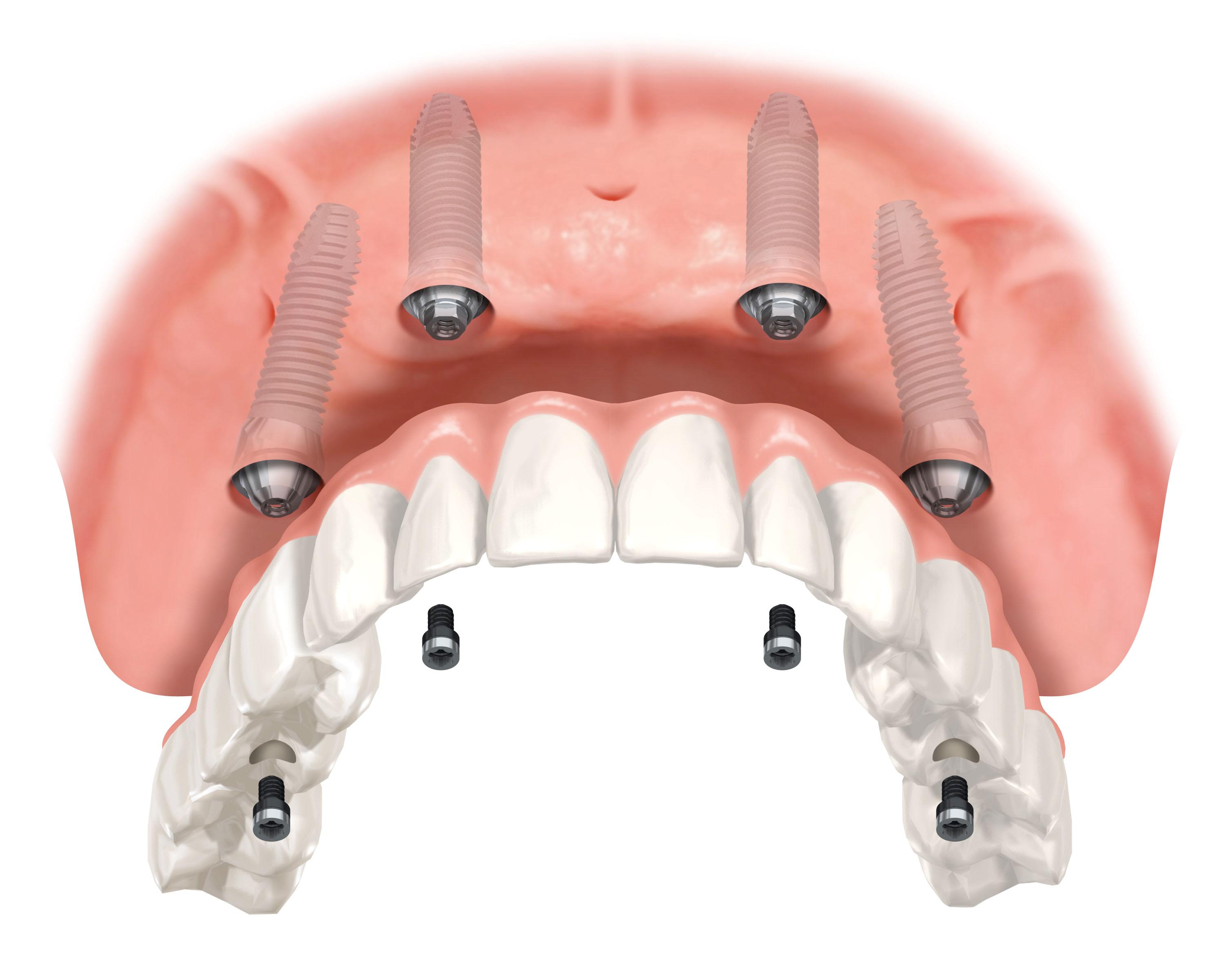 Upper Arch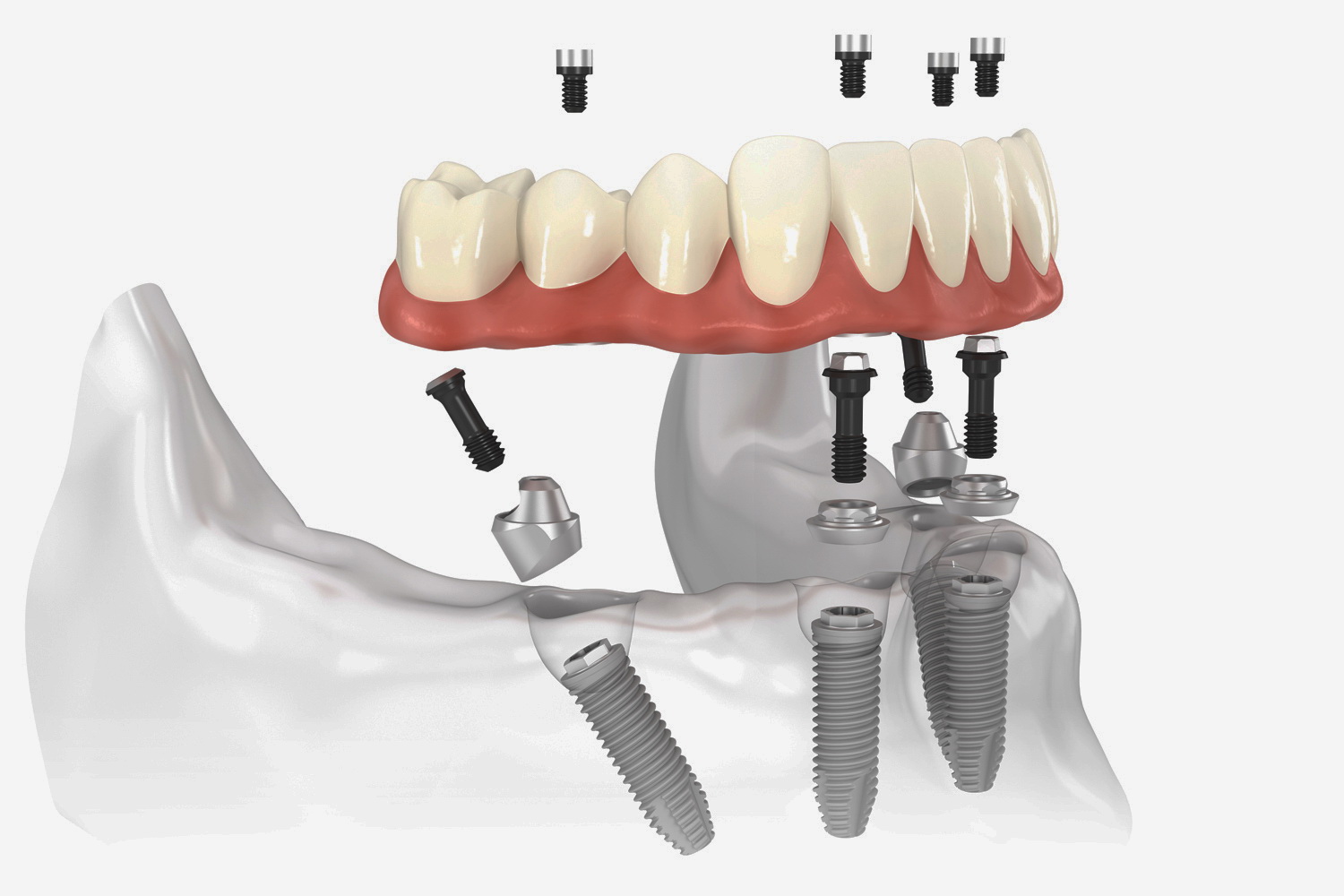 Lower Arch

To learn more about this procedure and other Nobel Biocare options click here
All-On-Four or Teeth In A Day
This gentleman was tired of breaken and painful teeth. He came to Dr. Lamers to have ALL his upper teeth replaced. In just one day, he had all his bad teeth removed, implants placed and teeth anchored onto his new implants. He left very happy with his smile!!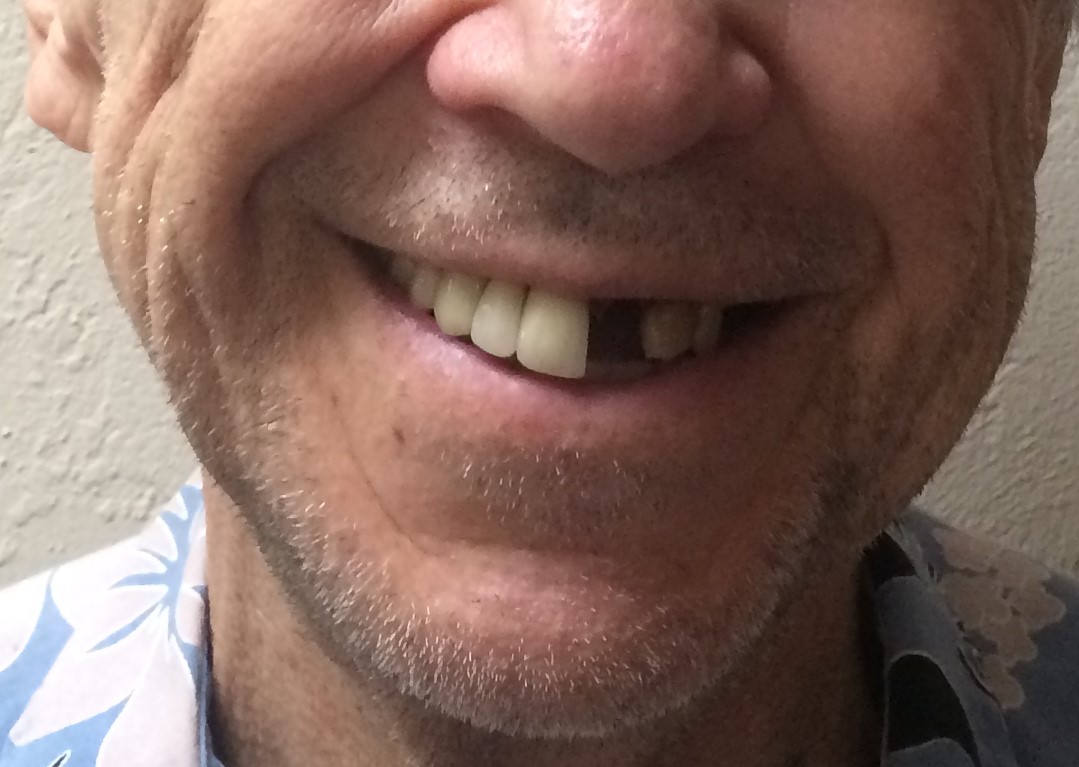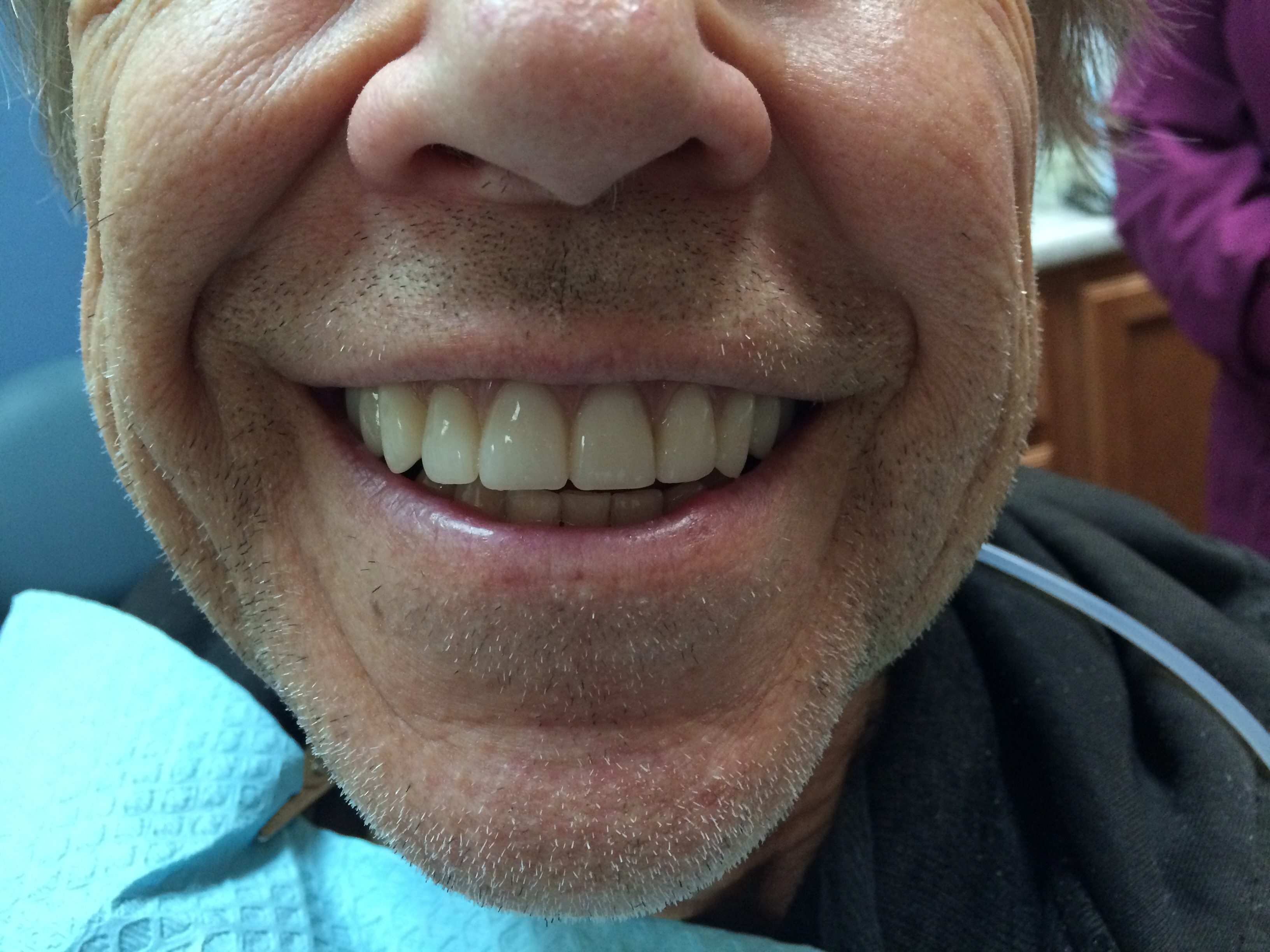 Before After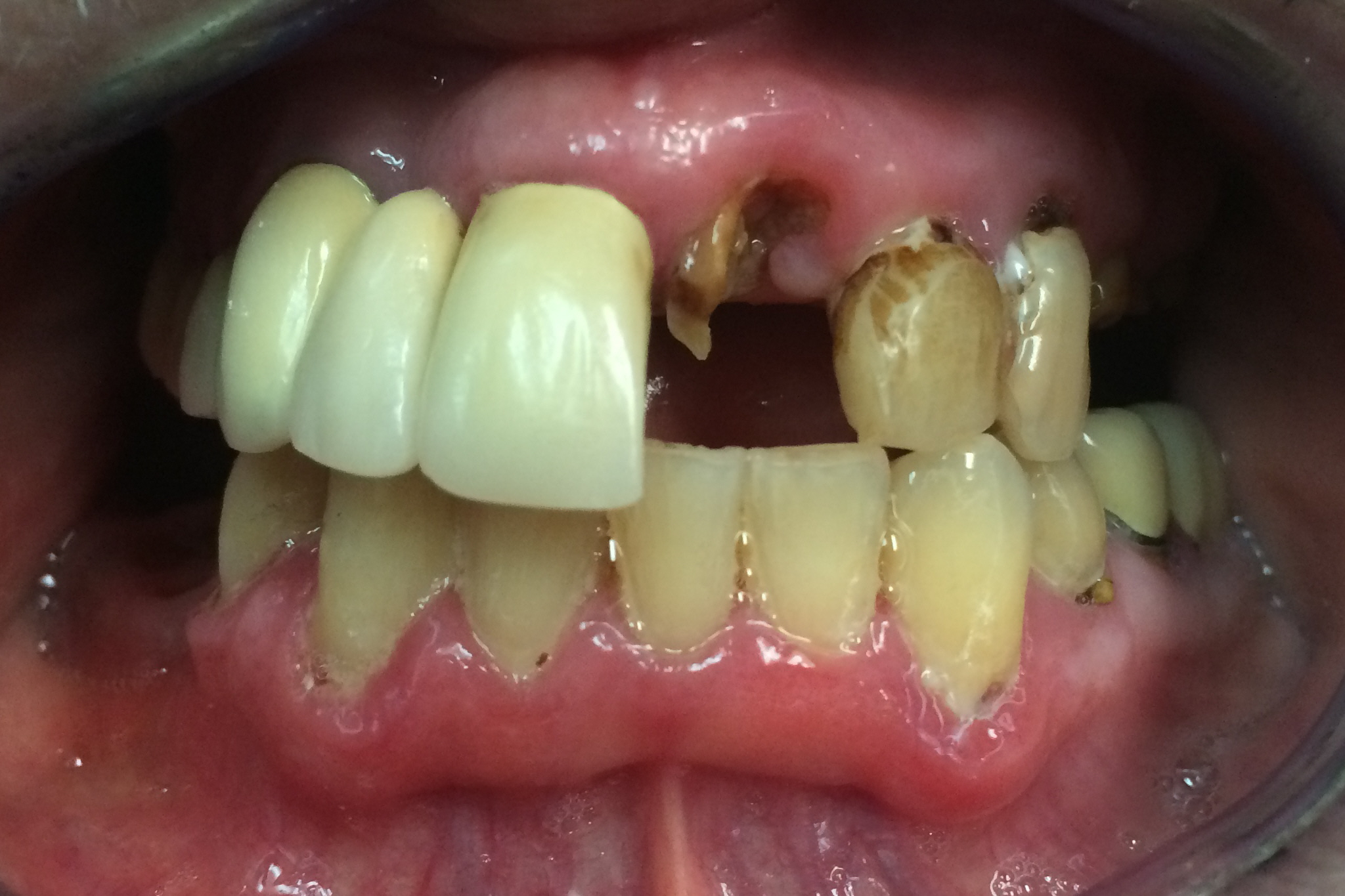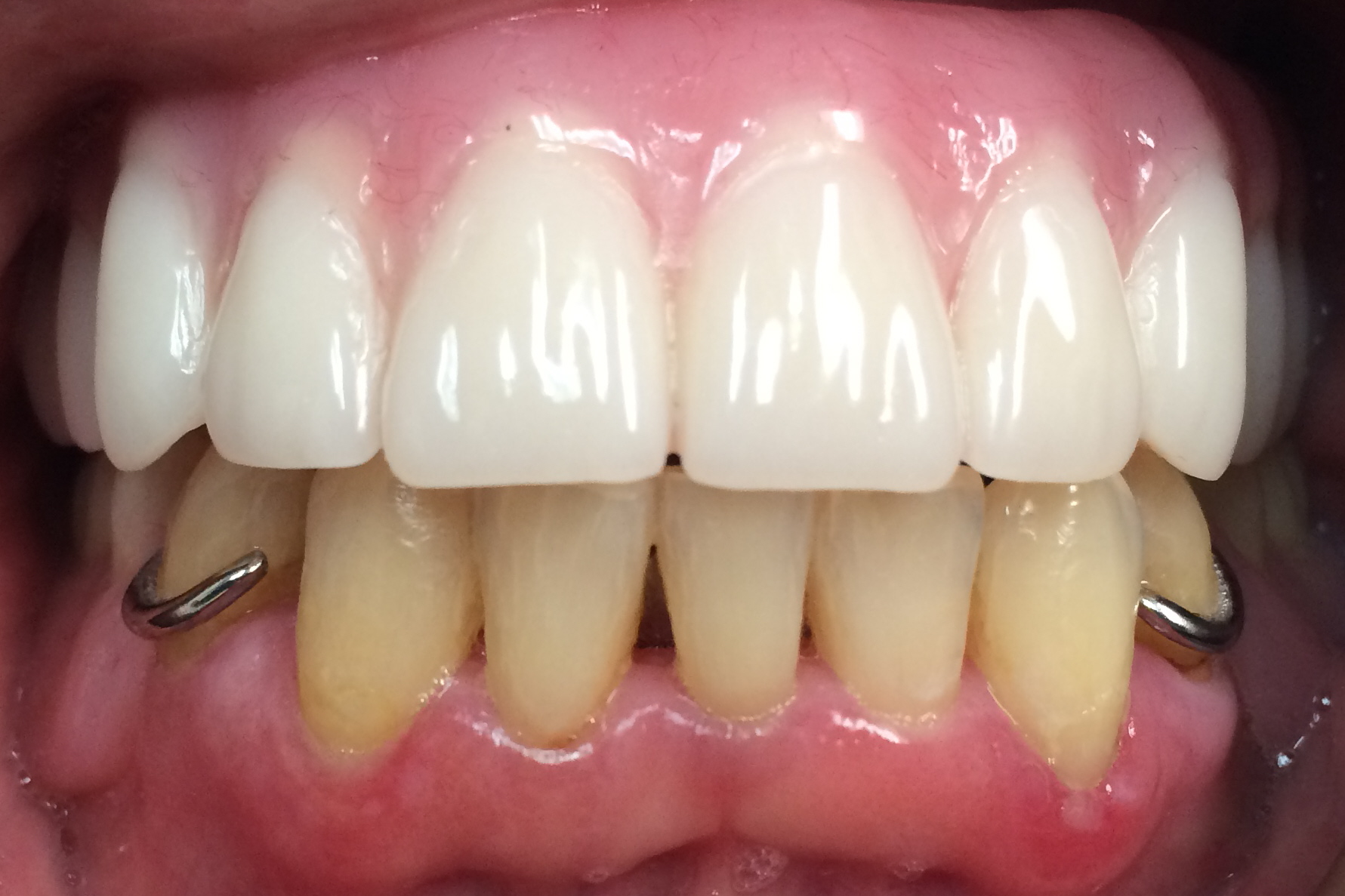 Before After
Single tooth Same Day Implants. Here are some examples of people Dr. Lamers was able to help when they had dental emergencies; teeth that broke and could not be saved. When the only option is extraction, no one wants to go without a front tooth. That is why Dr. Lamers is skilled in replacing that tooth in the same visit. Here are some actual patients where Dr Lamers removed the broken front tooth and placed a dental implant into the socket and a crown, so the patient leaves the same day with a tooth.
Case 1: fractured front tooth below the gumline and a part of the lateral incisor next to it. We extracted the broken central incisor, placed a dental implant, a crown on the implant, along with a porcelain veneer on the chipped lateral tooth.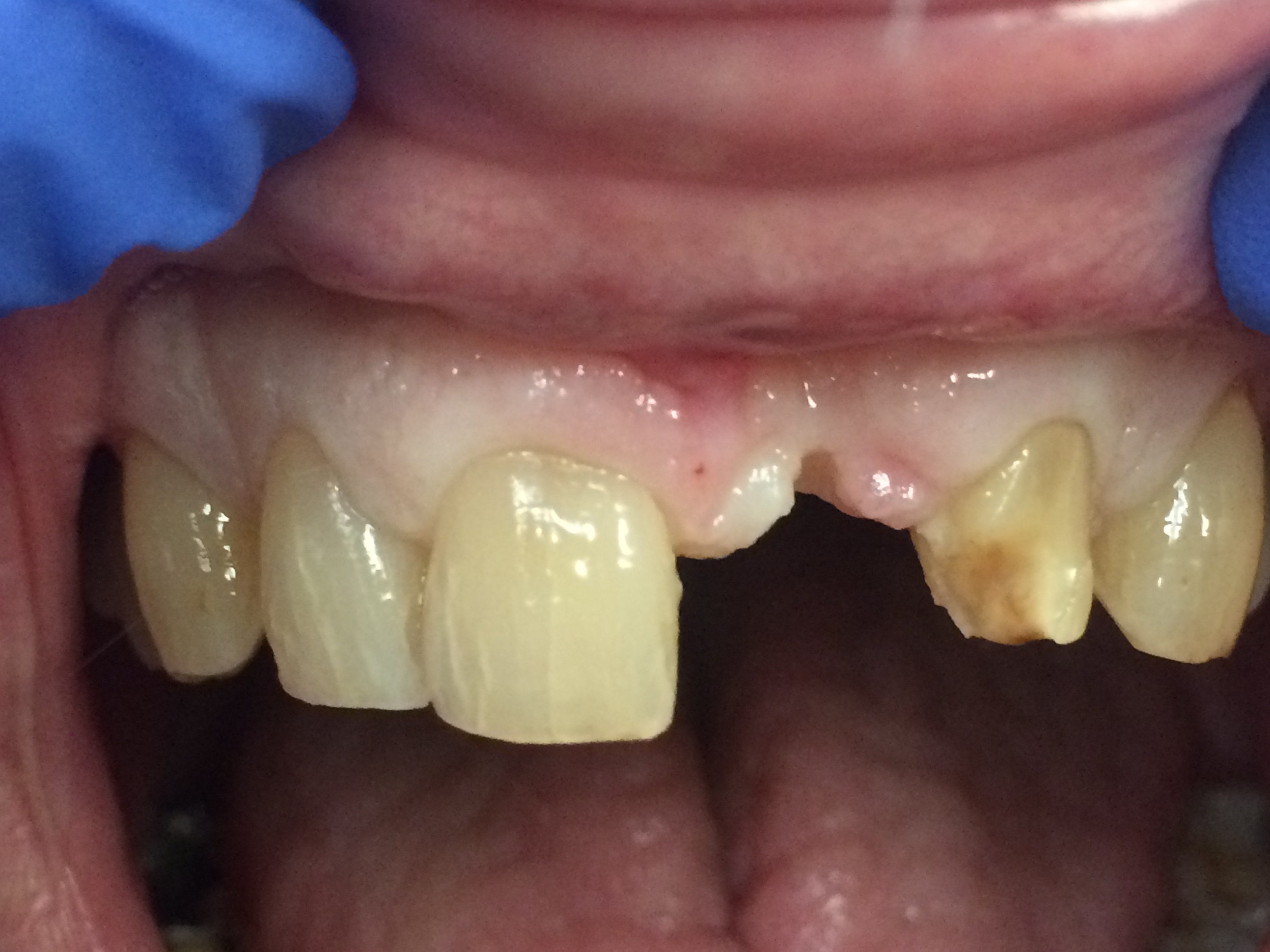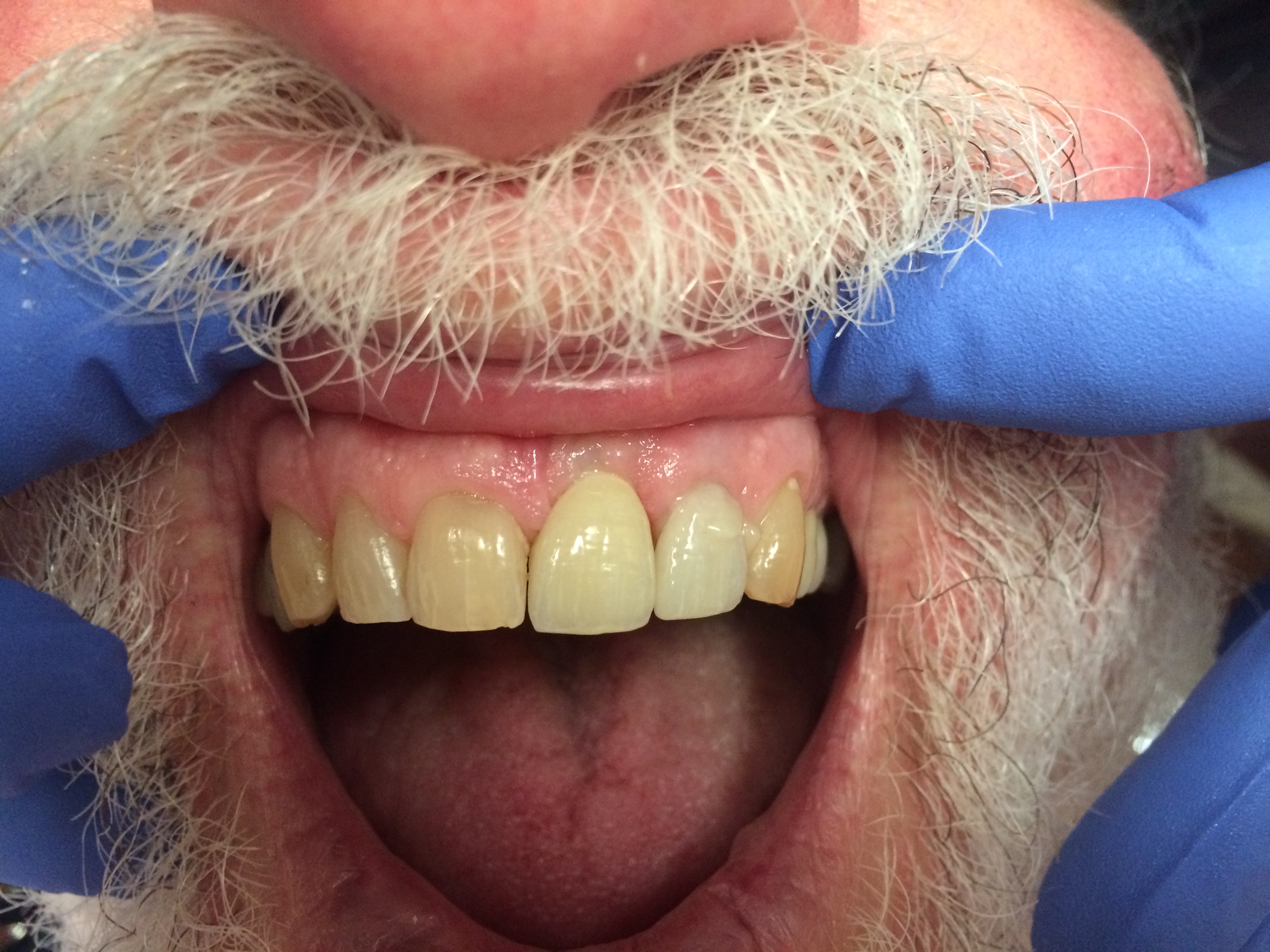 Case 2: patient who broke his front tooth. Dr Lamers removed the badly fractured tooth and placed a permanent dental implant and crown all in one appointment.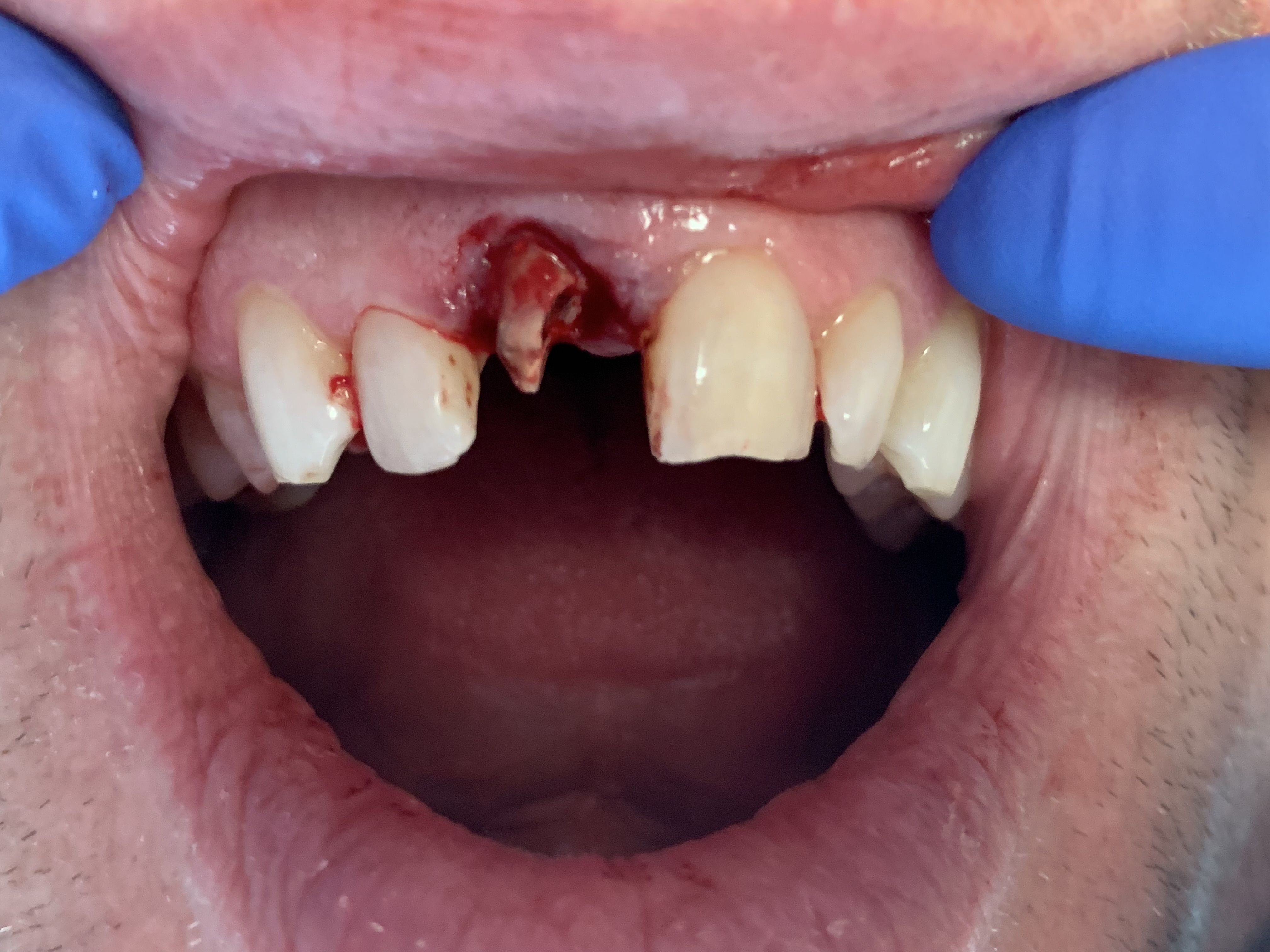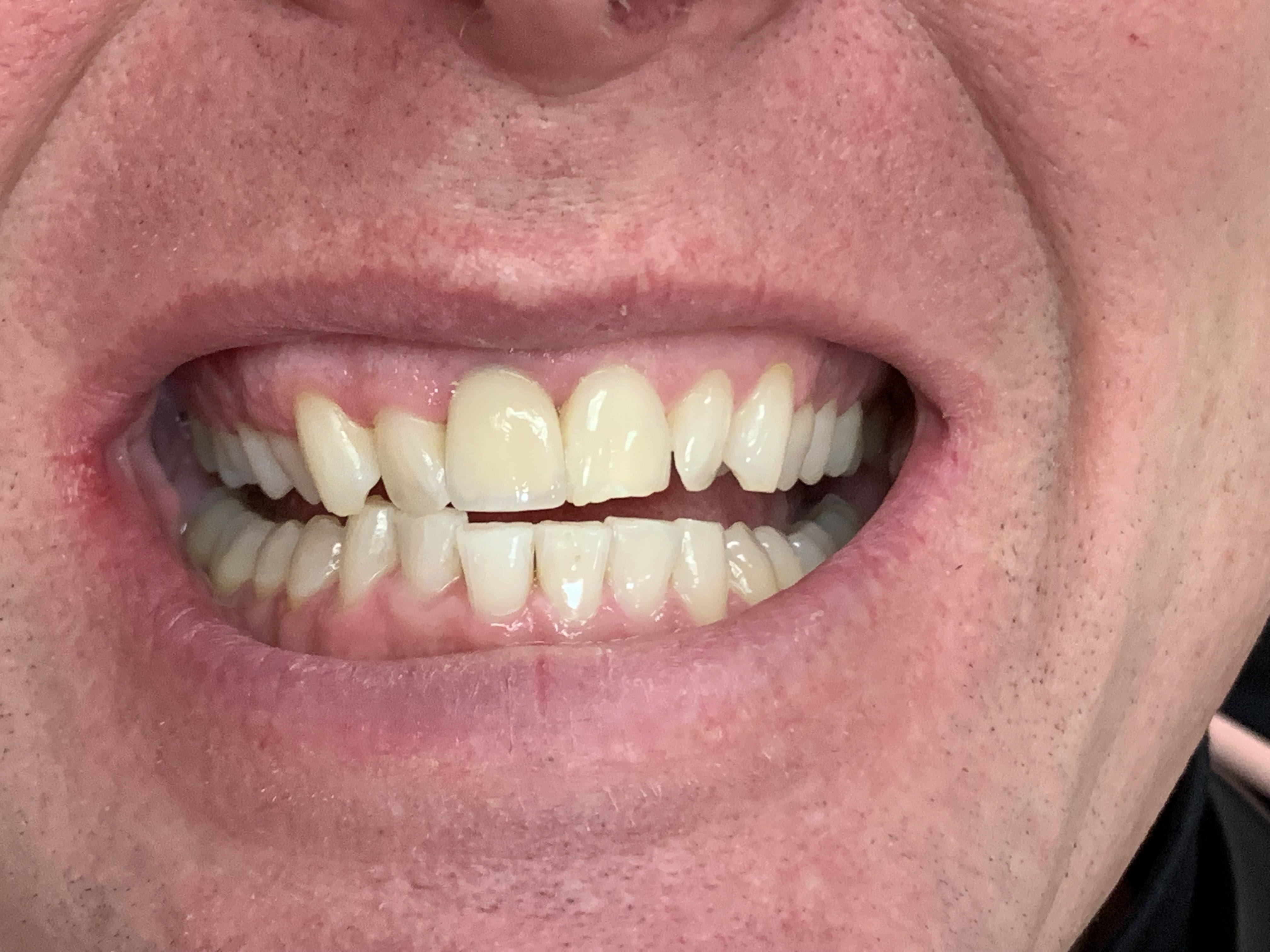 Case 3: Patient had an old crown break off taking the majority of the tooth with it. Dr Lamers extracted the tooth and placed a dental implant with a temporary crown all in the same day. The final photo shows his permanent crown after the implant had fully healed.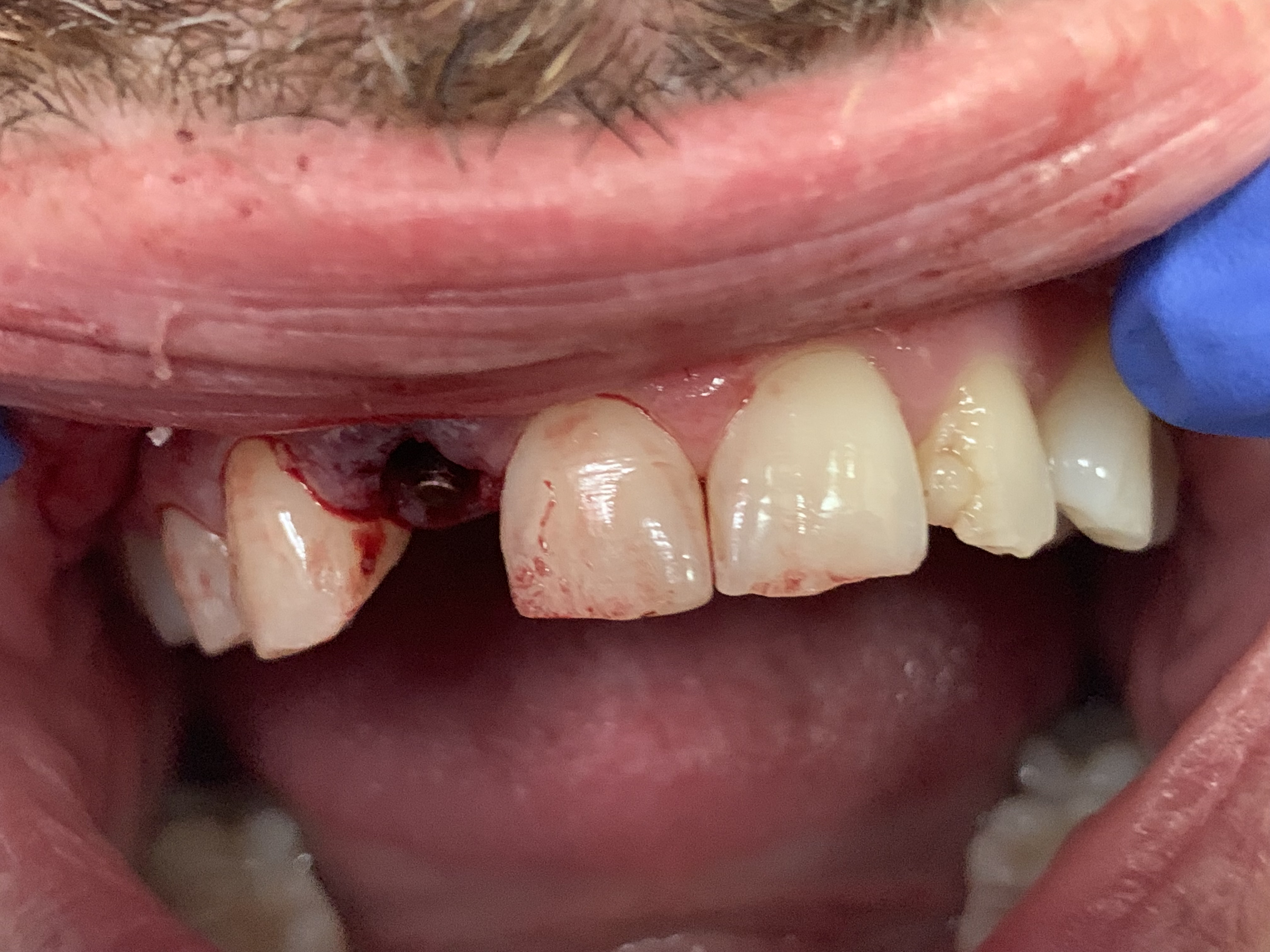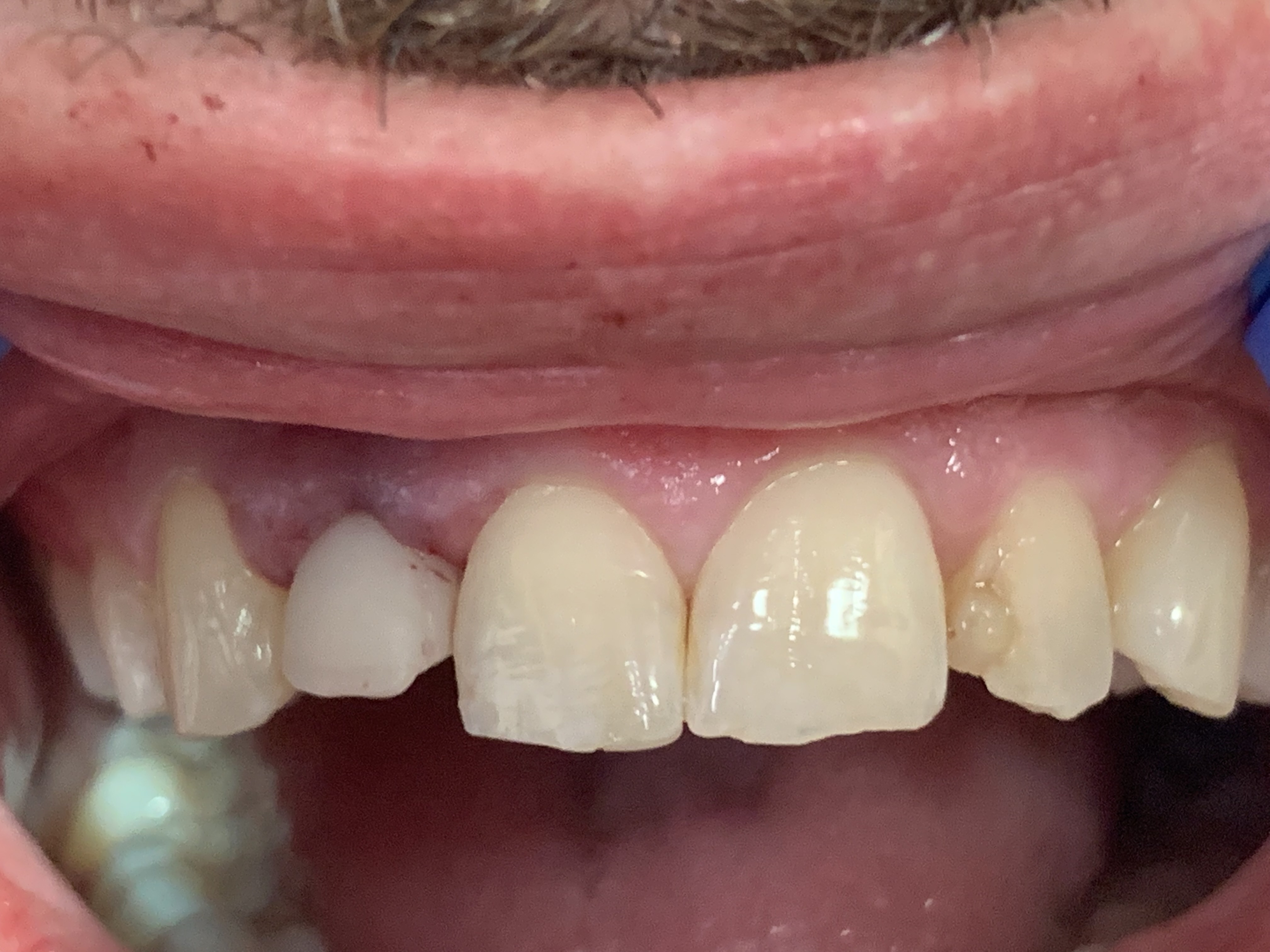 implant and temporary crown placed immediately on implant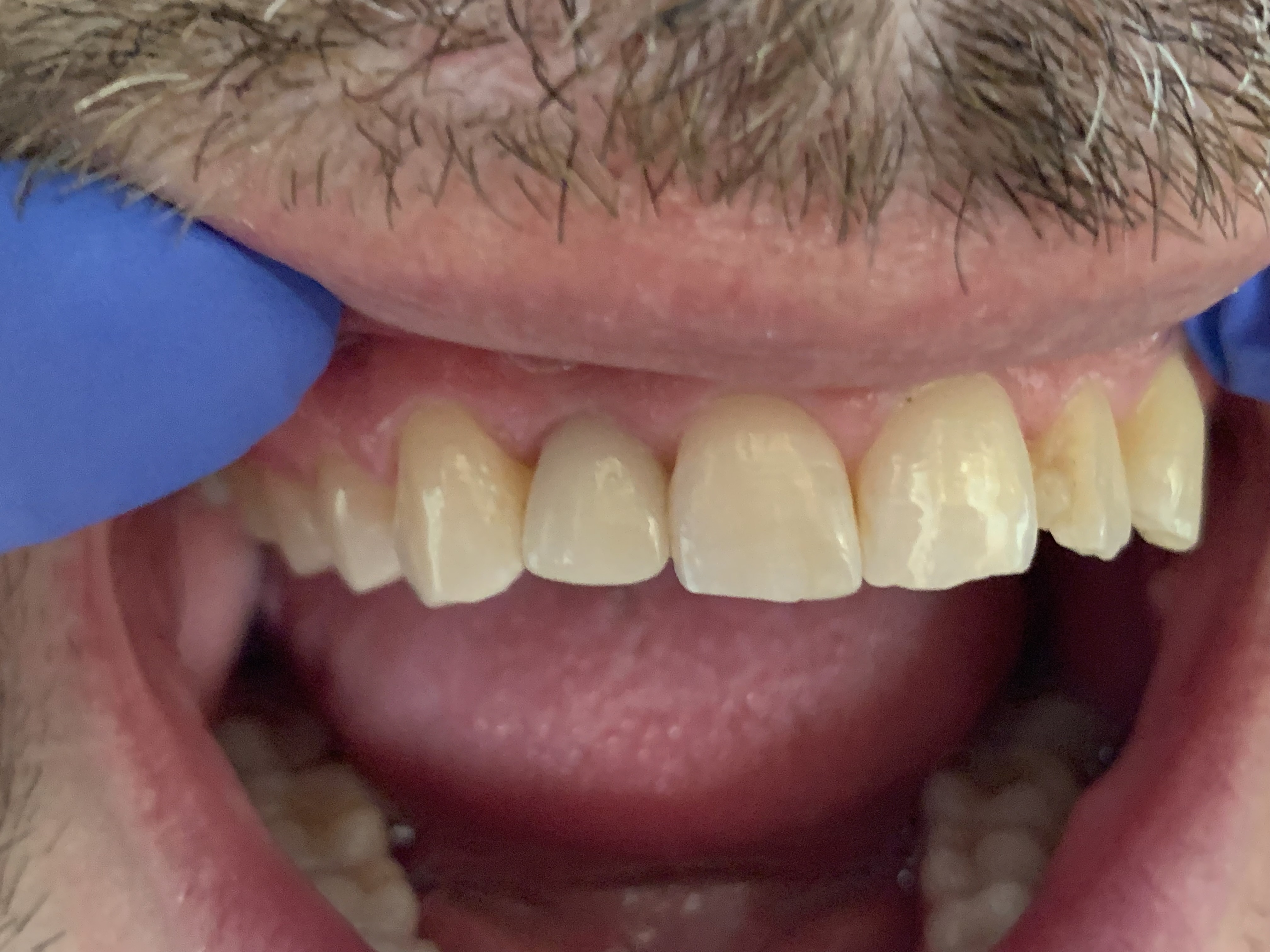 final crown after healing complete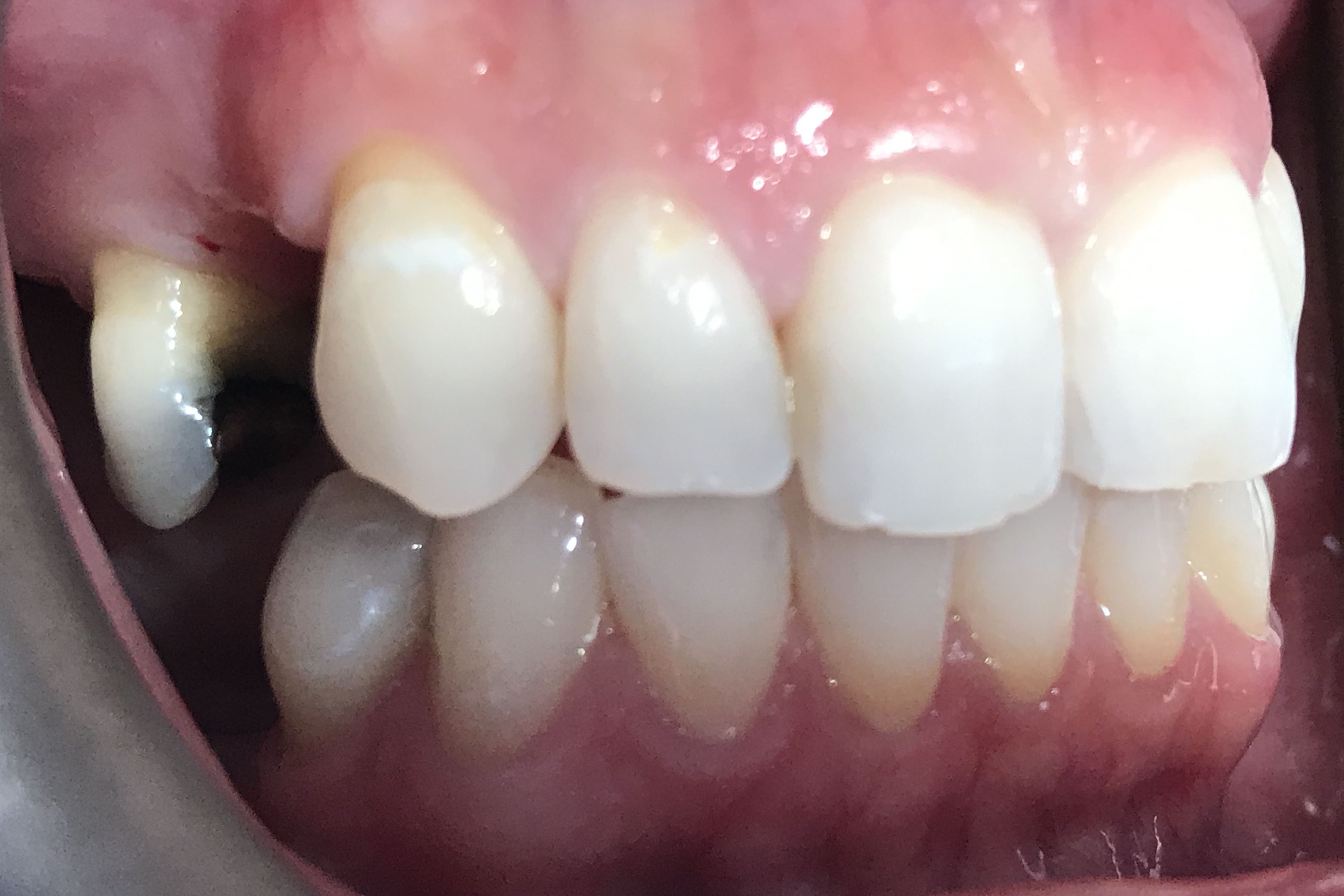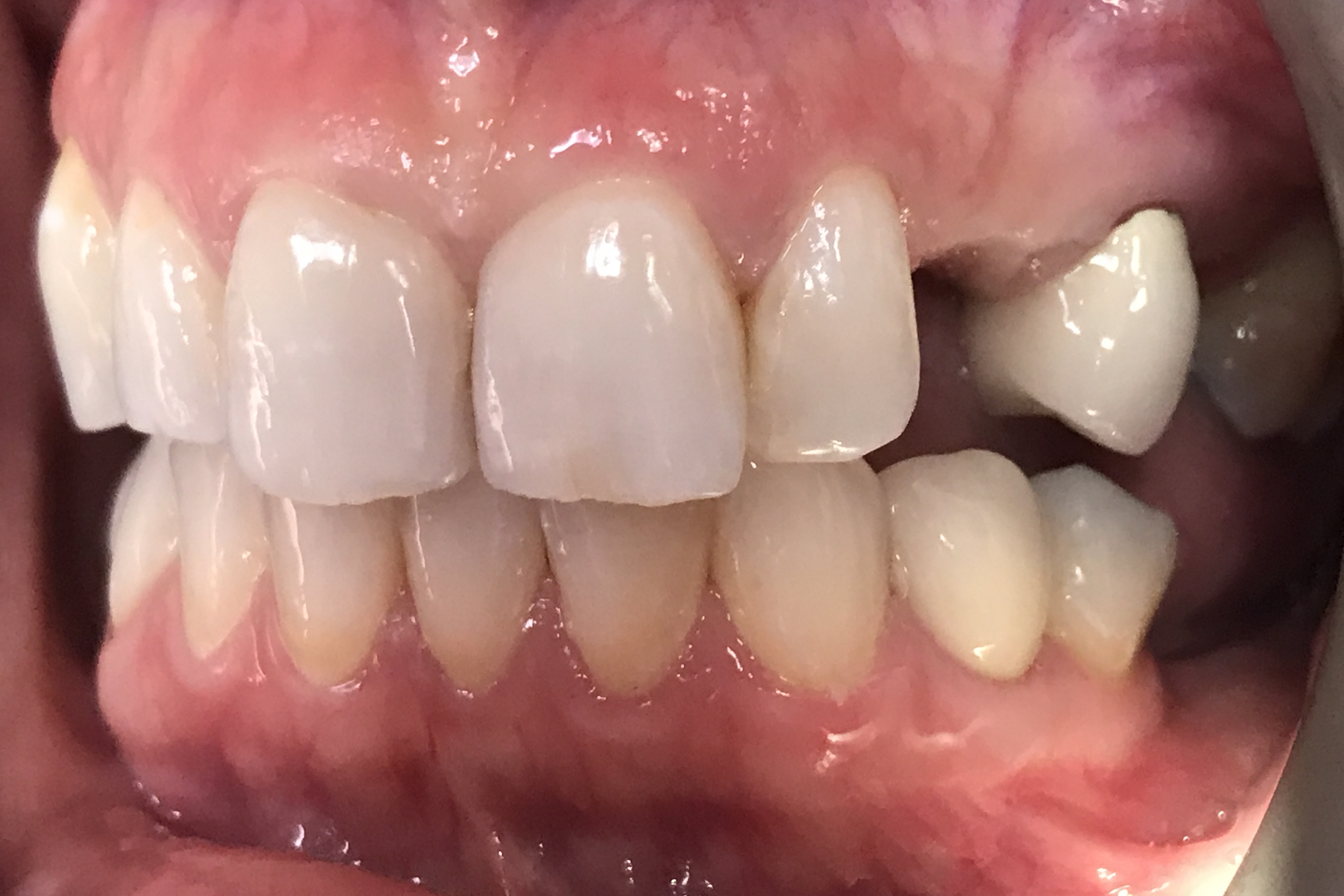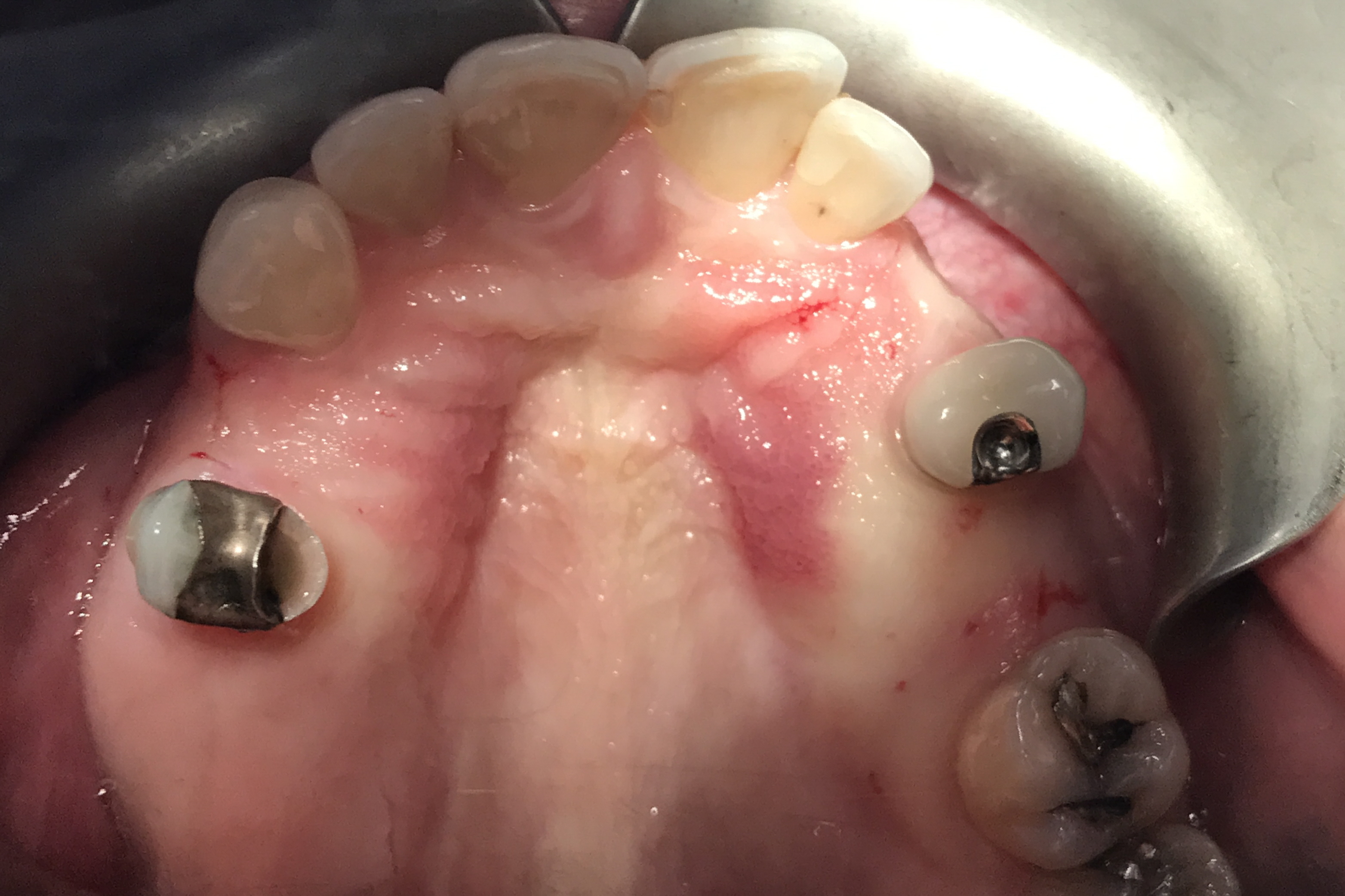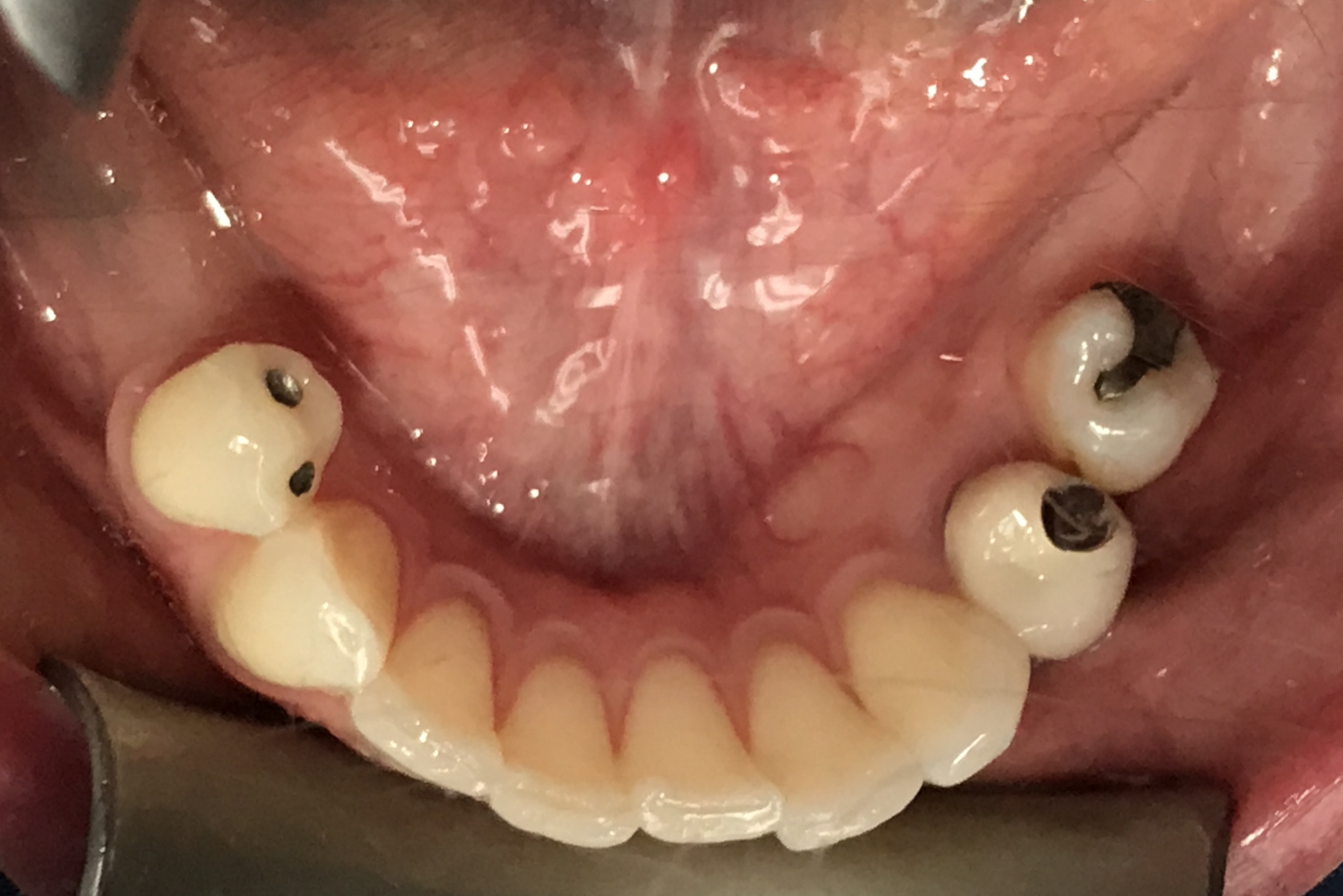 After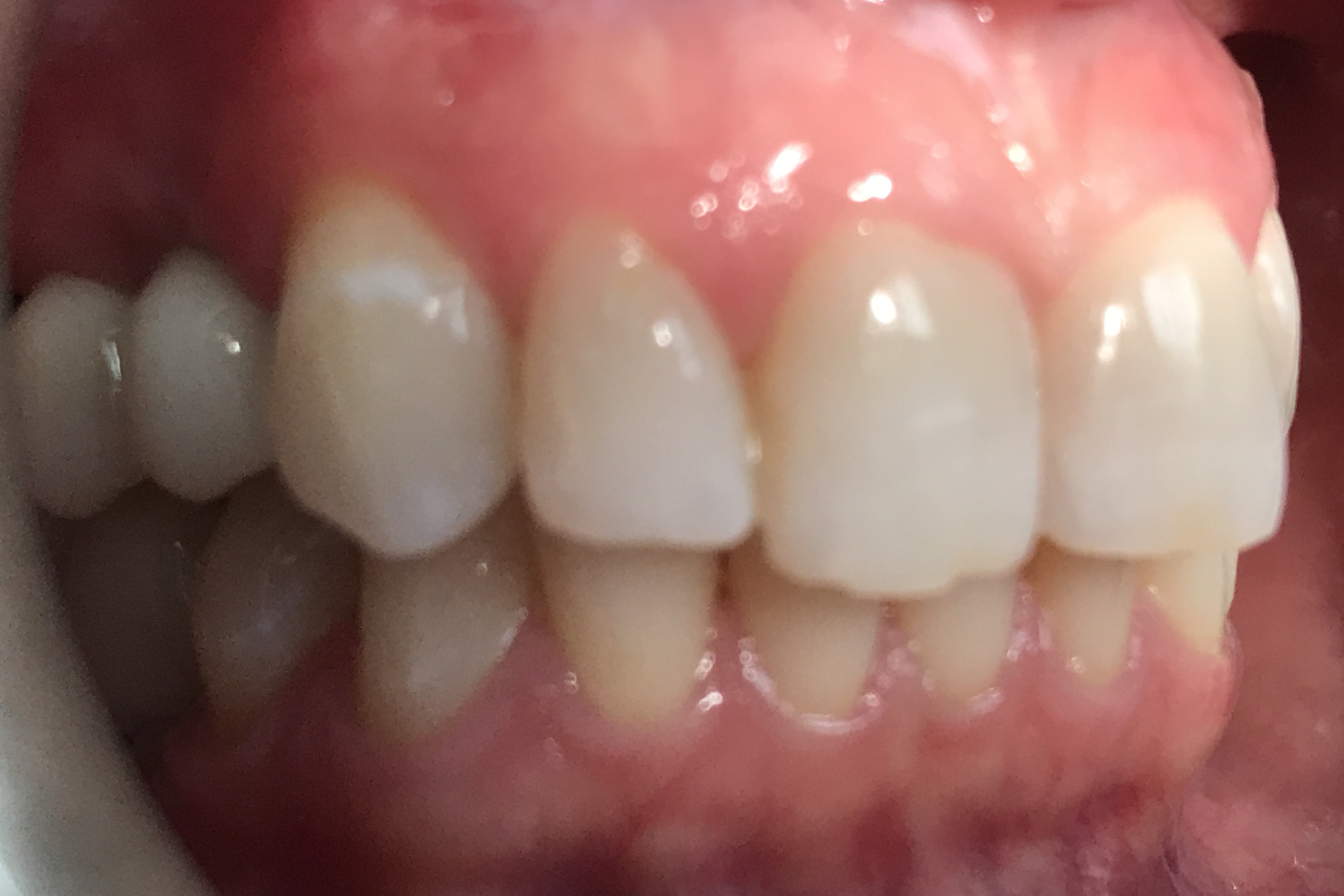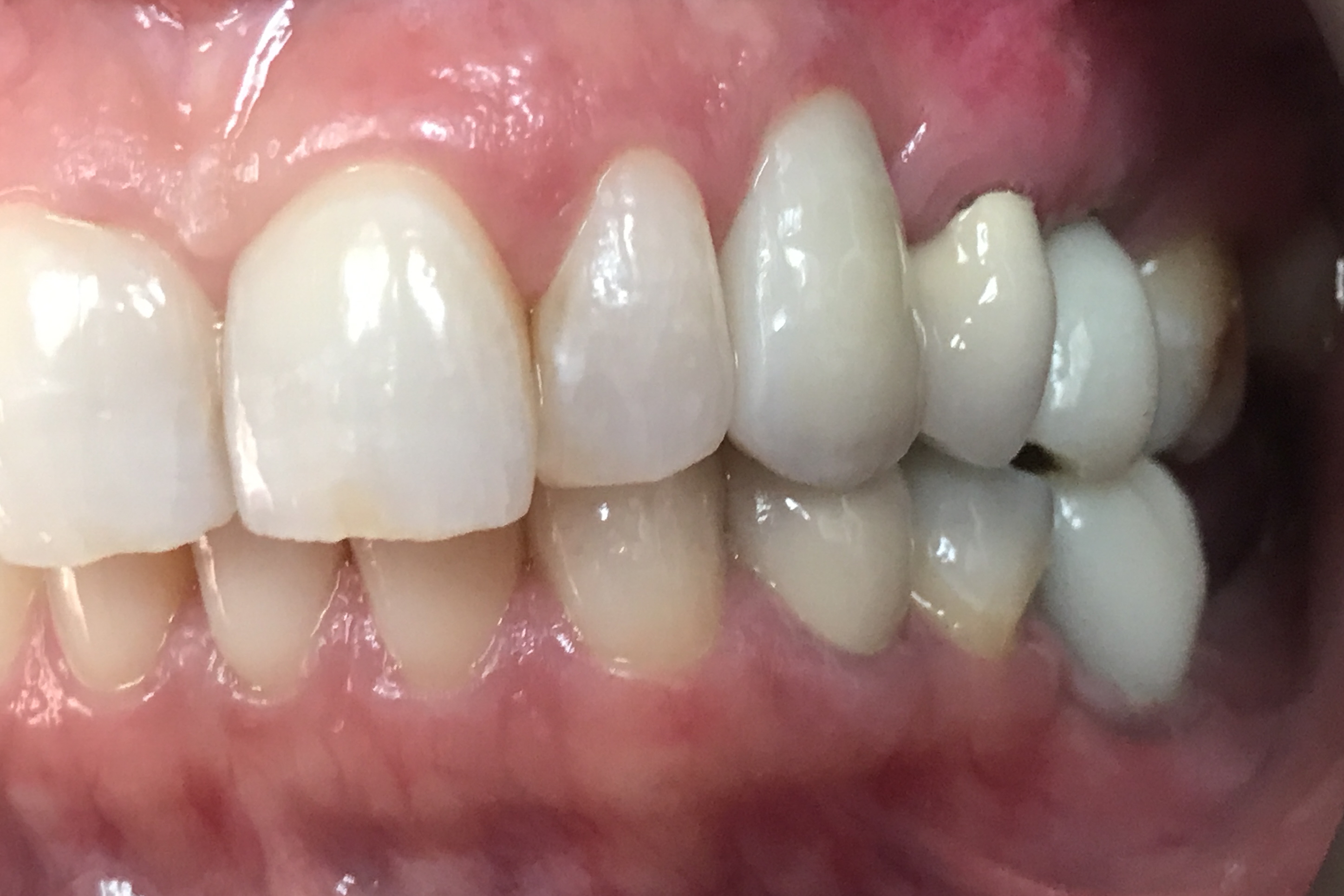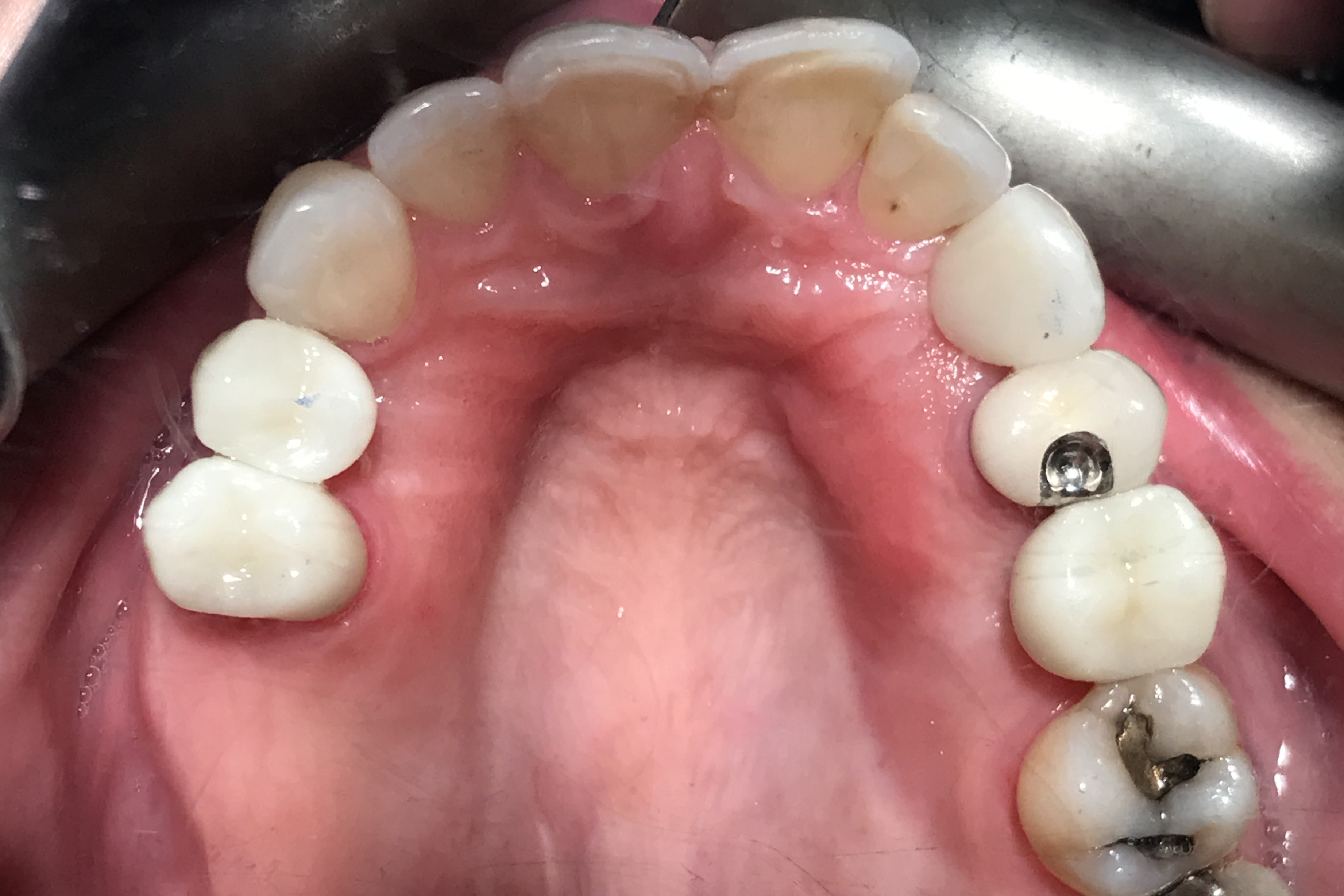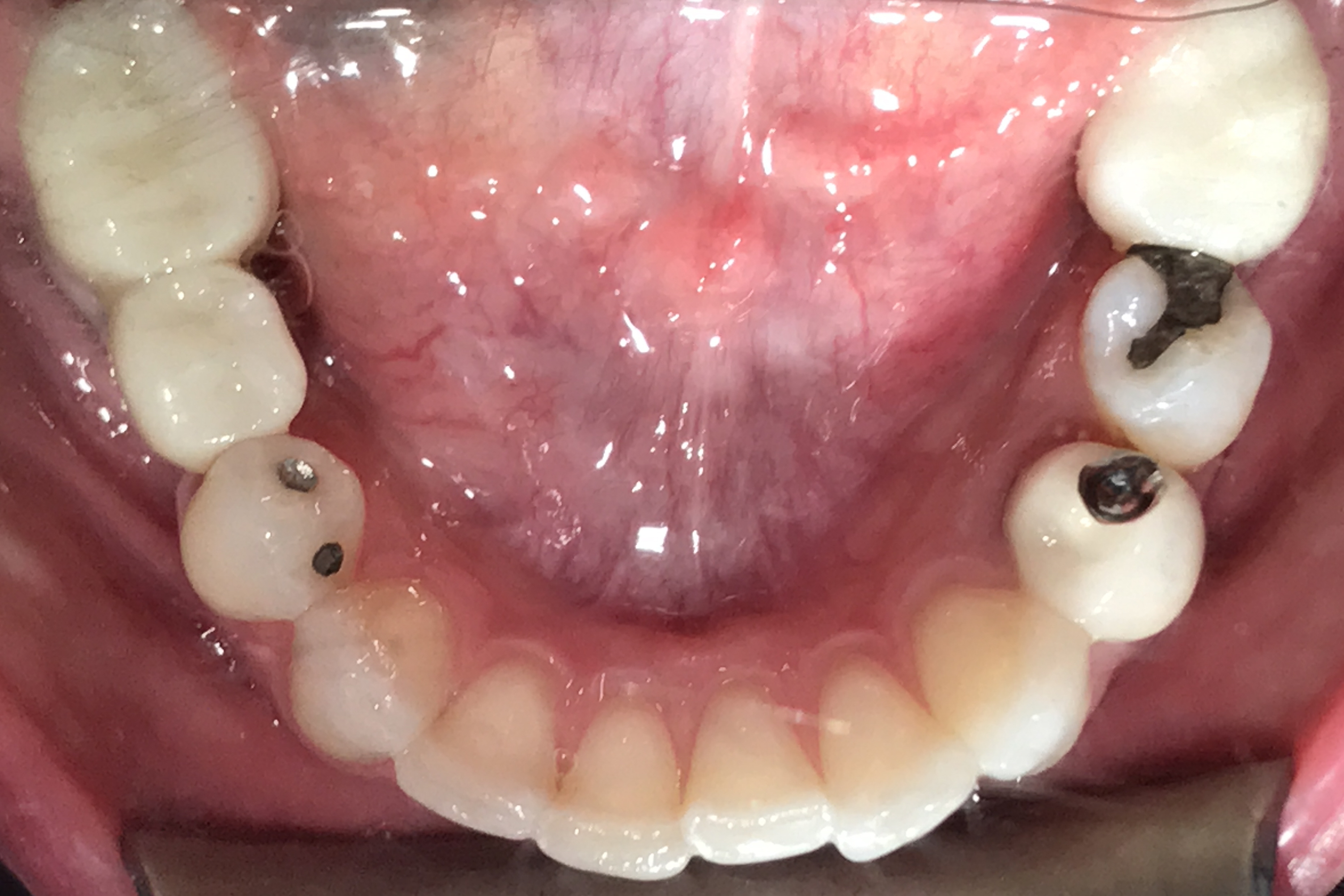 This young lady wanted her smile to match her wonderful personality. We gave her 6 dental implants in 1 procedure to replace missing canine, premolars, and molars (she requires a Sinus Lift surgery before the last molar can be replaced). She now smiles with confidence and is very happy with Dr. Lamers & staff for giving her smile back.